A police officer said that the cordon was laid following inputs about the presence of the militant commander of Ansar Gazwatul Hind Zakir Musa.
None of the $4.5 billion would be used to build a border wall, the official confirmed.
"I will fight against drugs de-additiction till my last breathe to save the young generation of my Kashmir from the destruction,"

The government today decided to move the appointees under SRO-202 to a new framework as also to extend the benefits of pay revision under 7th pay commission to all such employees right from January 1, 2016.

Most of the cricket fans in Kashmir taking the side of their favorite cricket team Pakistan have announced on social media sites to boycott the IPL Season 11 as a mark of protest.

The Government has in today's order also covered all the segments of newspapers including weeklies, fortnightlies, bi-weeklies and monthly magazines in the new rate structure announced today.

محمدعارف ، کشمیر نیوز بیورو مورخہ10 جولائی2017کے ایک اخبار میں یہ رپورٹ شائع ہوئی ہے کہ 'ہر سال یاترا کے دوران ہزاروں کی تعداد میں...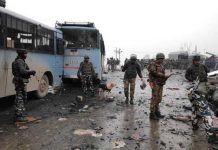 Let's hope the better sense prevails and a peaceful solution is worked out before progressive aspirations of billions of people get hampered or even washed away.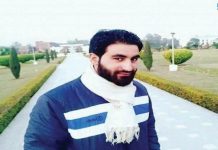 Adnan Naqeeb This year on June 6, Manan Wani put his feelings on paper saying 'we are soldiers we don't fight to die but to...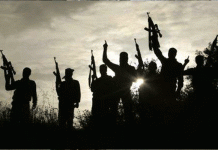 I was earlier angry about Aafaq abandoning me for a suicide mission that too without informing me. His mother had the same ordeal as he had abandoned his family a month before he went on a suicide mission.
The time of Ramadan is an opportunity for all of us to seek the forgiveness of those whom you might have offended accidentally or deliberately. In this way, we can benefit much more from fasting and prayers.