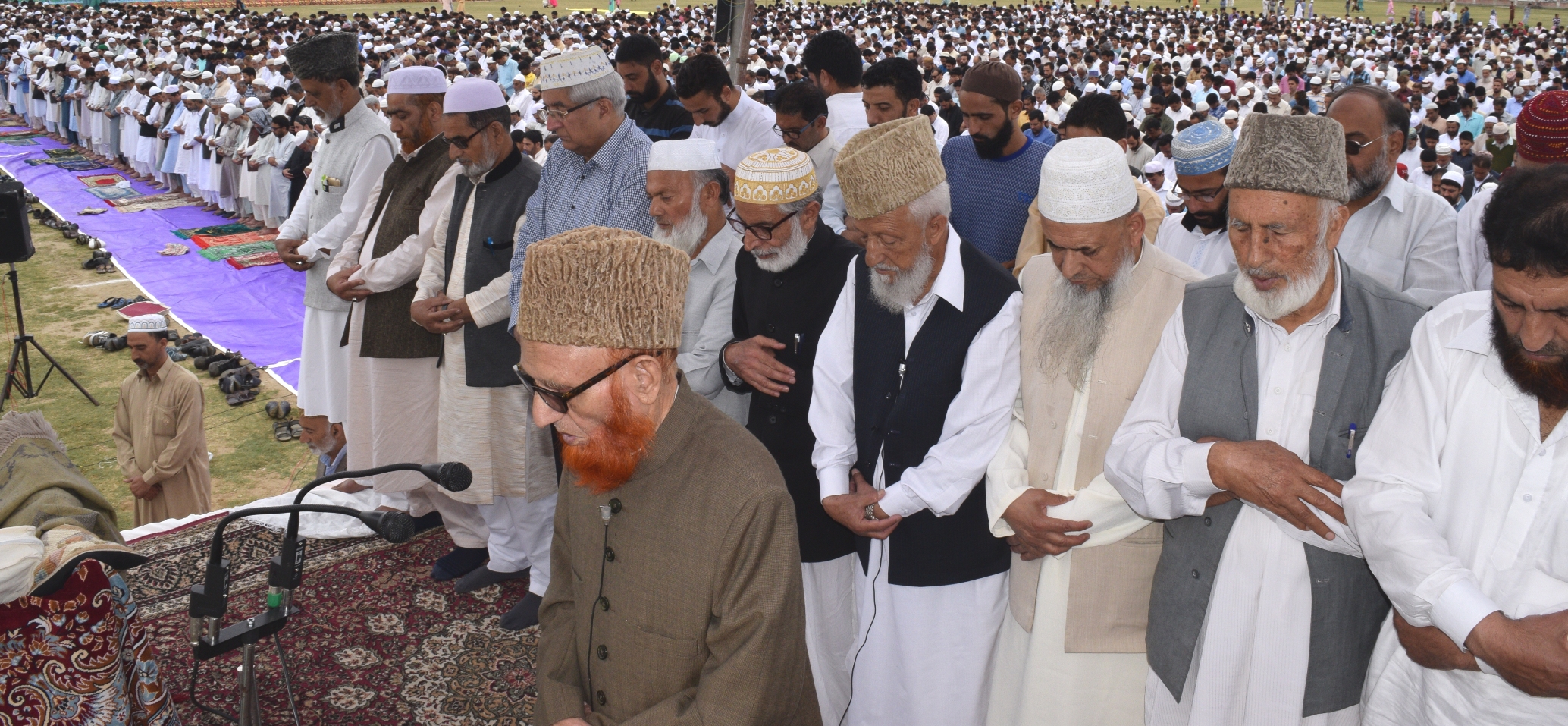 Srinagar, Sep 02 (Only Kashmir): Eid-ul-Azha was celebrated across the Kashmir Valley with religious fervor and gaiety. People in large numbers, clad in colorful dresses, were seen attending congregational prayers at Eidgahs, mosques and other places where speakers threw light on the philosophy of celebrating the Eid. The biggest congregations took place at Dargah Hazratbal followed by Eidgah Srinagar.

A spirit of festivity marked the celebrations, people exchanged greetings and large gatherings were seen at Eidgah and Sport Stadiums which were decorated magnificently and the markets were abuzz with activity.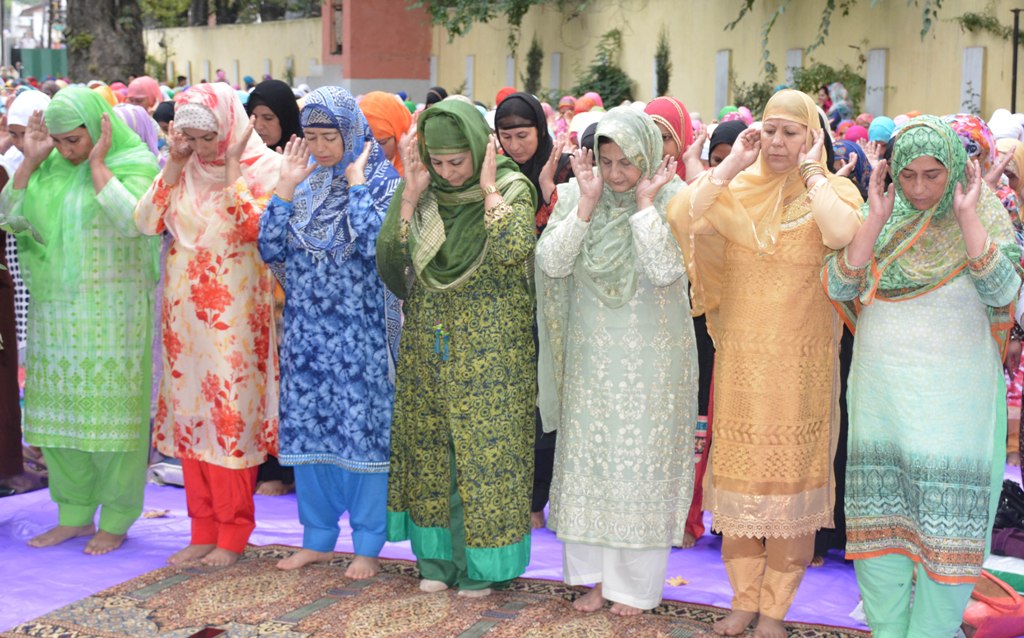 Chief Minister, Mehbooba Mufti, joined hundreds of people to offer her Eid prayers at Ziyarat Hazrat Syed Sahib (R.A.), Sonwar. The Chief Minister prayed for peace, prosperity, and well-being of the people of the State on the occasion.
Despite rains thousands of faithful converged at the Eidgah in downtown Srinagar where Mirwaiz Umar Farooq who was placed under house confinement addressed the Eid gathering over phone, and felicitated and greeted the people of Kashmir on the auspicious occasion of Eid-ul-Azha.

Similar congregations took place in different parts of the Kashmir Valley. Minor incidents of stone pelting were also received from several places.