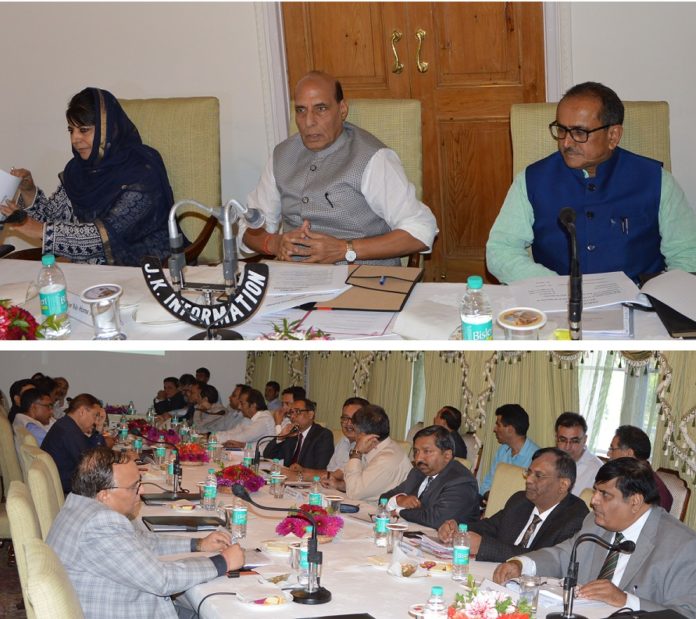 Bilal Bashir Bhat
Srinagar, Sep 10 (Only Kashmir): The youth of Kashmir while responding the visiting Home Minister of India Rajnath Singh's tweet "I am here with an open mind," have pleaded him to hold Plebiscite in Kashmir. In a survey conducted by Onlykashmir.in, the youth suggested Mr. Rajnath let them decide their political fate.
Soon after the Rajnath Singh's arrival at Srinagar Airport on Saturday, the Onlykashmir.in initiated a debate were followers of the page were asked to comment messages for the visiting HM of India.


The post received a good response from the netizens particularly from the youth, the majority of the people pitched for plebiscite where as others demanded to initiate a comprehensive dialogue with the separatist leaders.


Pertinently, Rajnath Singh has expressed his wish to talk to cross-section of people during his visit to the state. During his August 15 speech, Modi mentioned that the Kashmir issue could neither be resolved with bullets nor with abuses but only with embracing them. The visit comes amid the debate over abrogation of Article 35 (A), continued NIA raids and arrests.

Meanwhile since yesterday news that youth leaders met with HM Rajnath Singh are beings received nonstop. Malik Sameed, Political Editor of a local weekly Kashmir Scenario in an editorial termed the meetings as cruel joke and said, "How can people who are not even known in their own areas or who are not even big figures when it comes to society issue solving skills."
Pertinent to mention here, on the eve of HM Rajnath Sing's state visit the state government besides caging the separatist leaders also imposed strict restriction in several parts of the City. A shutdown was observed in length and breadth of the Valley on Sunday.