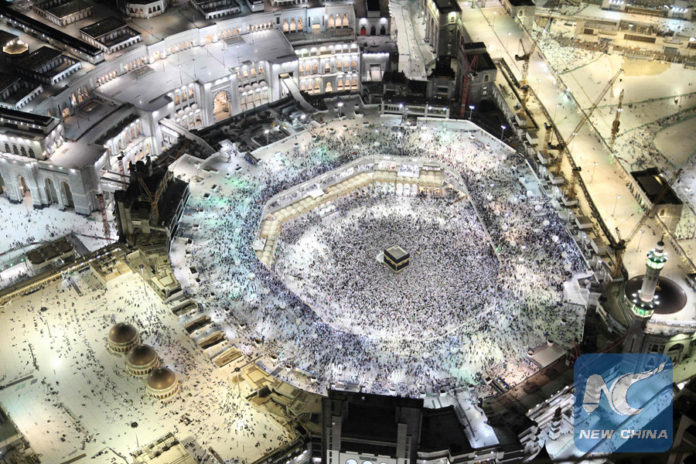 Riyadh, Oct 03 (Only Kashmir): Saudi Arabia has announced a plan to launch a company to increase the capacity of the grand mosque in Mecca to accommodate pilgrims that are expected to reach more than 30 million by 2030. The projects will create around 160,000 job opportunities by 2030, with an estimated annual contribution to GDP of 2.1 billion U.S. dollars.
The company's establishment is in line with Vision 2030, which aims to provide an opportunity for the largest possible number of Muslims to perform Hajj and Umrah and to enrich and deepen their experience through the development of the grand mosque.
The Public Investment Fund announced in a statement on Saudi Press Agency the launch of Rou'a Al Haram company to develop areas around the holy sites of Mecca and raise the quality of services in the local hospitality sector.
The first phase of the company's projects will cover an area of 854,000 square meters, delivering 115 buildings of various architectural designs.
Altogether 70,000 new hotel rooms will enable the site to receive 310,000 visitors per day. Also, the first phase will see the development of around 9,000 residential units, 360,000 square meters of commercial space and prayer areas designated for more than 400,000 worshipers.
The project will be only less than 1.5 km away from the Kaaba, the most sacred site in Islam.
Rou'a Al Haram will raise the level of development in the areas surrounding the grand mosque, making it among the best examples of development worldwide. Also, it will support job creation and investment as part of a wider plan to diversify the national economy.
Initial preparation works are currently underway, with construction due to start in 2018. The first phase of the project is anticipated to launch in 2024.