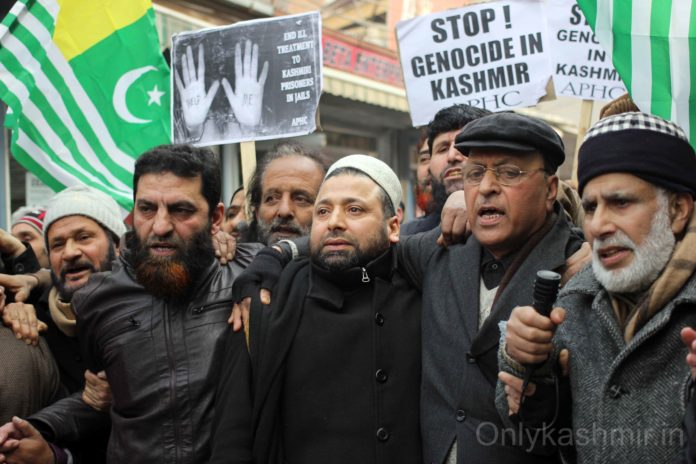 New Delhi, Oct 17 (Only Kashmir): Judicial custody of seven Kashmiri pro-freedom leaders, Srinagar based business man and two youth from south Kashmir, arrested by National Investigation Agency, was extended till November 14, by a Delhi court on Tuesday.
District Judge Poonam Bamba extended the judicial custody of Aftab Hilali Shah alias Shahid-ul-Islam, Ayaz Akbar Khandey, Farooq Ahmad Dar alias Bitta Karate, Nayeem Khan, Altaf Ahmad Shah, Raja Mehrajuddin Kalwal and Bashir Ahmad Bhat alias Peer Saifullah.
NIA had arrested the seven on July 24.
Meanwhile, the court also extended judicial custody of a businessman Zahoor Ahmad Shah Watali and two youth including Javed Ahmad Bhat of Kulgam and Kamran (a photojournalist) of Pulwama for 30 days.