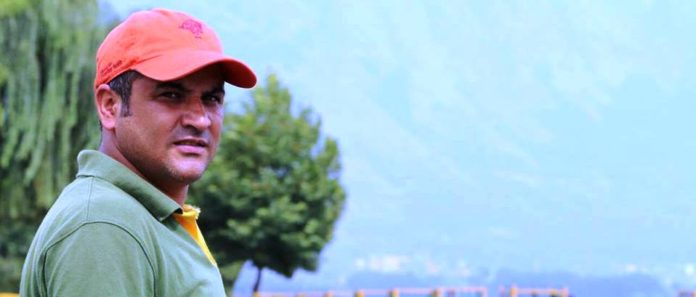 Only Kashmir | Bilal Bashir Bhat | 04 Nov 2017
Unsung Heroes remarkable acts of courage, compassion, selflessness and sacrifice make a positive difference on the course of prevailing situations and history as well. Their lives are full of extraordinary stories to light in order to inspire people especially the youth. Among such unsung heroes is Sahil Ahmad War alias Boya of old city Srinagar.
Sahil who resides walking distance away from the Kashmir's grand mosque in Old City Srinagar always took part voluntary in social works. His contribution in rescuing the people during the 2014 devastating floods is exemplary. From Blood donation camps to relief camps Sahil always stood for the welfare of the people.
Interested in extending his passion into a career in non-profit management, Sahil is also associated with Awami Action Committee Youth Wing under the patronage of Hurriyat (M) Chairman Mirwaiz Umar Farooq. Sahil also took part in peaceful protests and is also known as the 'crowd puller' via his unique tact of raising slogans. He also remained behind the bars from time to time.
During the 2008 and 2016 uprising in Kashmir, Sahil had to flee home to escape the arrest under draconian laws like Public Safety Act.
These days Sahil is experiencing hardship as some miscreants have started malicious campaign against him on social media for his stand against the violence and radicalization, however, a majority of sane voices have come on forefront to defend him.