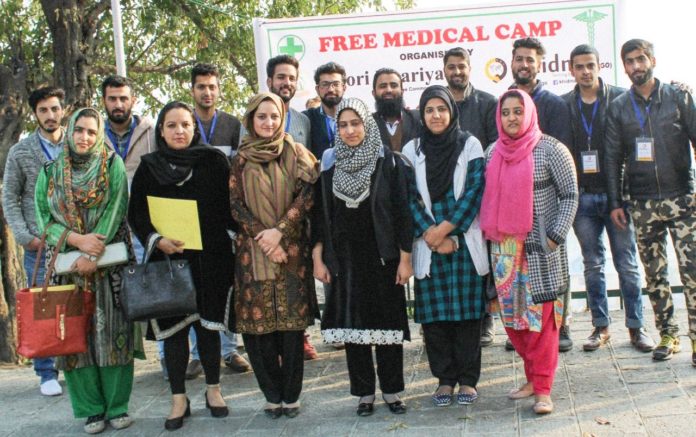 Srinagar, Nov 12 (Only Kashmir): Continuing its affords to reach the needy people, the Old City Srinagar based NGOs Amori Khariya and Khidma jointly organized a medical camp in collaboration with CMO Srinagar at Ziyarat Makhdoom Sahib Srinagar. The Camp saw the presence of hundreds of people from adjoining areas.
A team of five doctors, three pharmacist and three paramedics were provided by the CMO's office. A total of 400 people were treated at the Medical Camp and were provided with free medicines, Blood Tests and Special Aids.
The organizers present at the camp Including Aatir Kawoosa, Sharoz Khushal, Sakib Shabir, Danish Nazir, Areeb Kawoosa, Jeelani Mir, Suhaib Wani, Owais Sareer, Nasir Niyaz and Aqib Banday.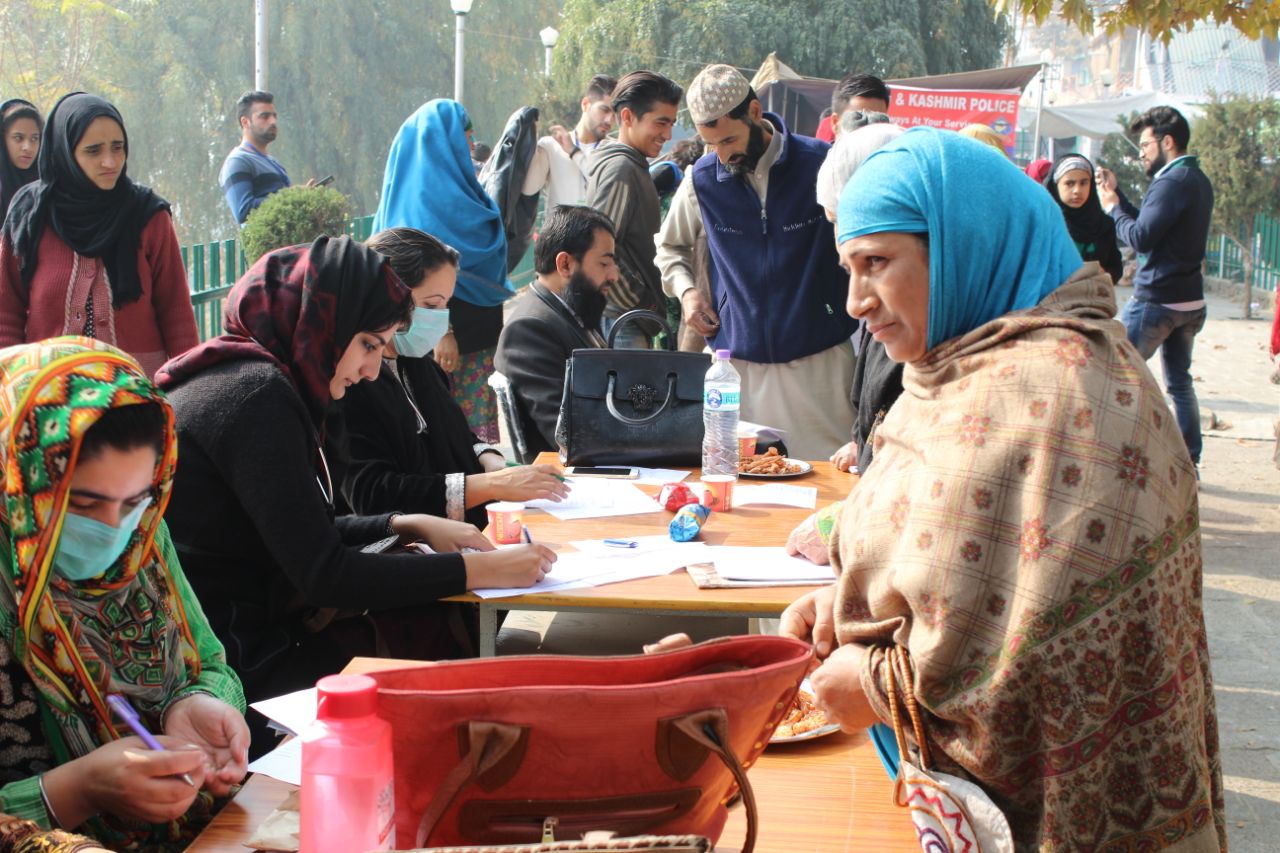 On the occasion, Nazir Ahmad Khan thanked the Amori Khariya and Khidma for this helpful gesture and hoped that it will continue with such endeavours so as to help the poor and needy people.
"The camp was organised with the theme of procreating a healthy society and propagating general medical and health awareness. The health camp initiative is an example of our endeavor to play an active and meaningful role in the community and create better understanding of chronic and lifestyle-related diseases," said one of the organizers.
"The NGO has catered for affordable medical facilities for the people who would otherwise have to spend a lot of money to cater to their medical needs,"said a patient.
The Khariya and Khidma assured to organize such camps in future to benefit the poor and needy people. They appreciated the efforts and cooperation's taken by the locals.