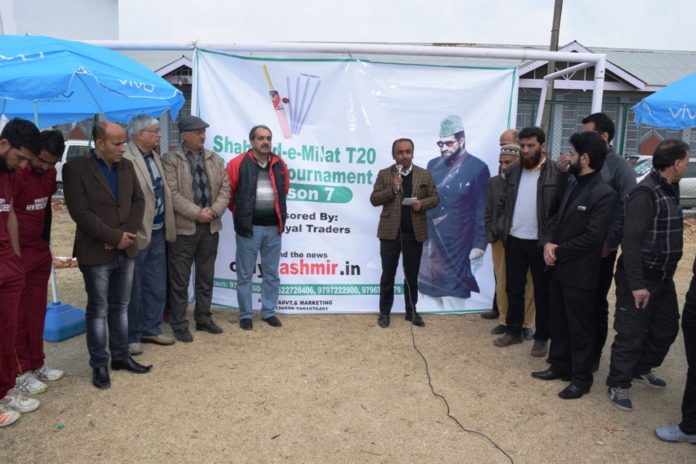 Srinagar, Nov 16 (Only Kashmir): The Shaheed-e-Milat T20 cricket tournament, season seven kicked off on Thursday at Islamia College ground here in Old City Srinagar. As many as 32 teams are participating in the tournament that will go on a month.
The inaugural ceremony was presided over by Principal Islamia College Dr Muzzafar Khan. While as prominent personalities of Old City including Muhammad Shafi Khan, Sufi Mushtaq Ahmad, Muhammad Altaf Bhat, Advocate Yasir Dalal, Advocate Aijaz Dhar, Sahil Ahmad apart from staff member of college, Social workers, sports personalities and businessmen were also present on the occasion.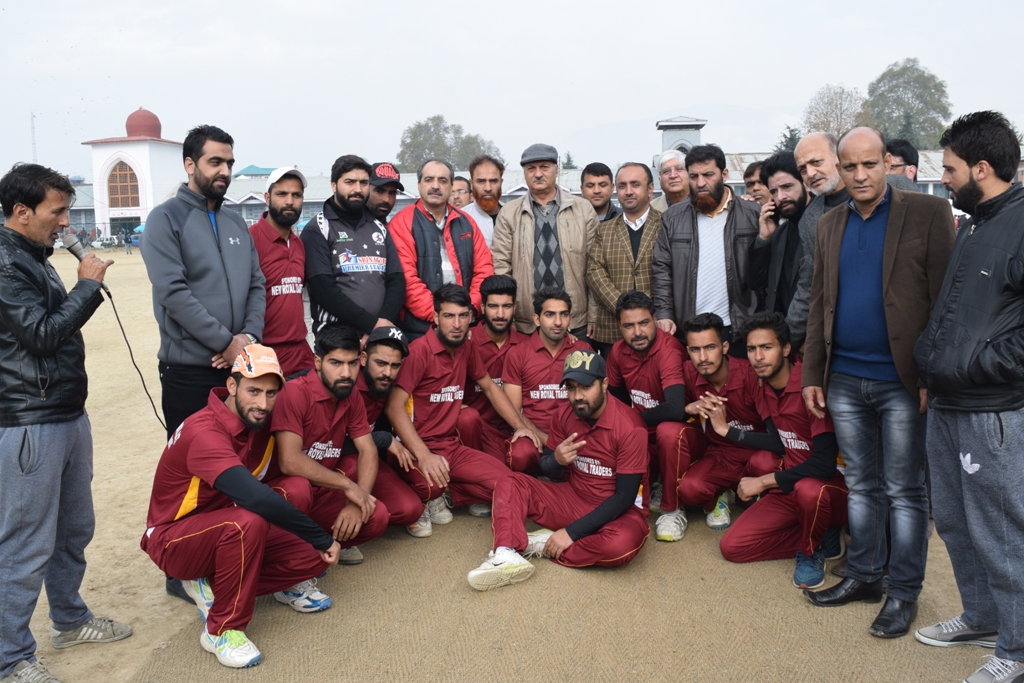 The tournament is sponsored by New Royal Traders with Media Partners www.onlykashmir.in. The organizing committee members including S. Manzoor, Adil Umar, Aqib Sidiq, Adil Amin, Sonu and others termed the tournament an opportunity for the budding cricketers of Kashmir to process inculcating the spirit of healthy competition amongst them, as they strive to excel in the sporting arena.
The first match of the tourney was played between RCC and Jamia Hurricanes.
Speaking on the occasion, Principal Islamia College said that this tournament will provide a strong platform for emerging young players and improving the standard of sports and helping in their overall personality development and such events should be organised in future for youth.
On the occasion, the players appreciated and thanked the organizing committee and said that such tournaments should be organized in future also.