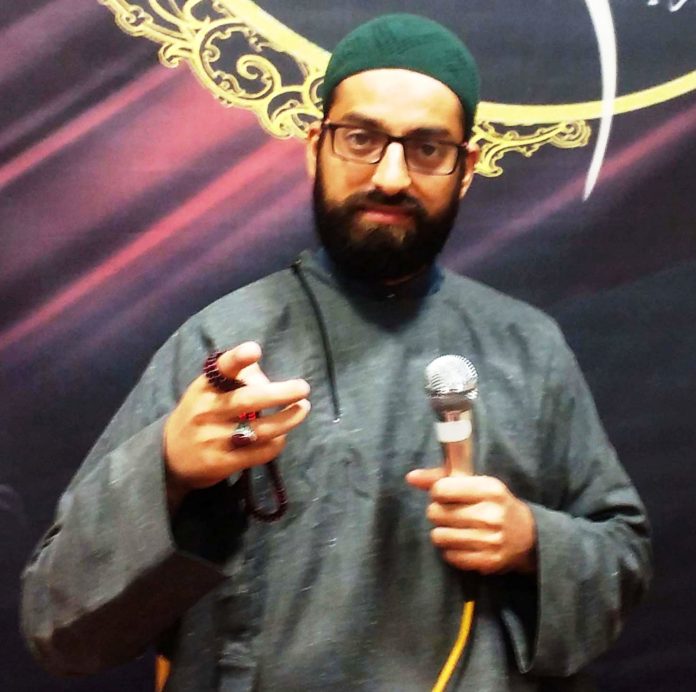 Qom, Nov 23 (Only Kashmir): Strongly condemned the derogatory video statements and tweet of Aajtak anchor Rohit Sardana against Holy personalities of Islam, Kashmiri Seminary student of Al Mustafa (S) International University of Howza Ilmia Qom Iran Waseem Reza said in the name of media freedom nobody should be allowed to commit blasphemy or hurt religious emotions.
Waseem Reza said that "Mr Sardana words badly hurt the sentiments of Muslims and followers of Islam, such actions will not be tolerated at any cost. Muslims highly respect the loving daughter and wife of Holy Prophet Bibi Fatima & Hazrat Aisha as well as Bibi Maryam and also their names are sacred in the religion of Islam. We out-rightly also condemn the voices who are insulting the dignitaries of other religions but Rohit Sardana should know that disparaged Malyalam movie "S.Durga" is made by a Hindu."
Journalism is the profession to serve nation and humanity but unfortunately nowadays being used as a tool to divide and insult each other, he added.
Seminary student further said that we demand the apology from the said Anchor and his channel over such outraged actions and nobody has a right to hurt sentiments of others.