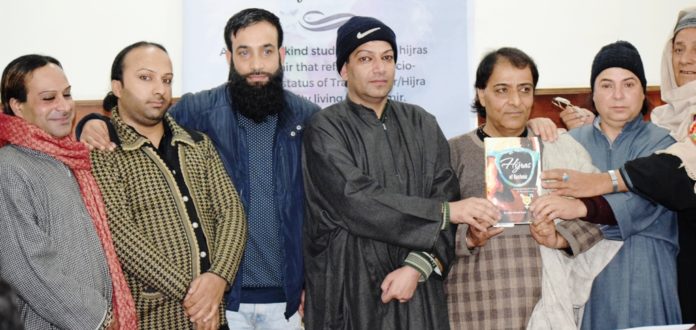 Bilal Bashir Bhat
Srinagar, Nov 30 (Only Kashmir): A first of its kind book briefly explaining the Socio-political harassment and trauma of transgender in Kashmir titled 'Hijras of Kashmir-A Marginalized form of Personhood' was Thursday released at an impressive function in Srinagar organized by Kashmir Women's Collective (KWC).
During the book launching ceremony a number of members from Kashmir's transgender community including Abdul Rashid aka Reshma, Muhammad Aslam aka Babloo, Mehraj ud Din aka Sahiba and others amid moist eyes recounted their ordeals before the audience. They expressed disappointment over the non-seriousness of Government and Civil Society of Kashmir to address their issues.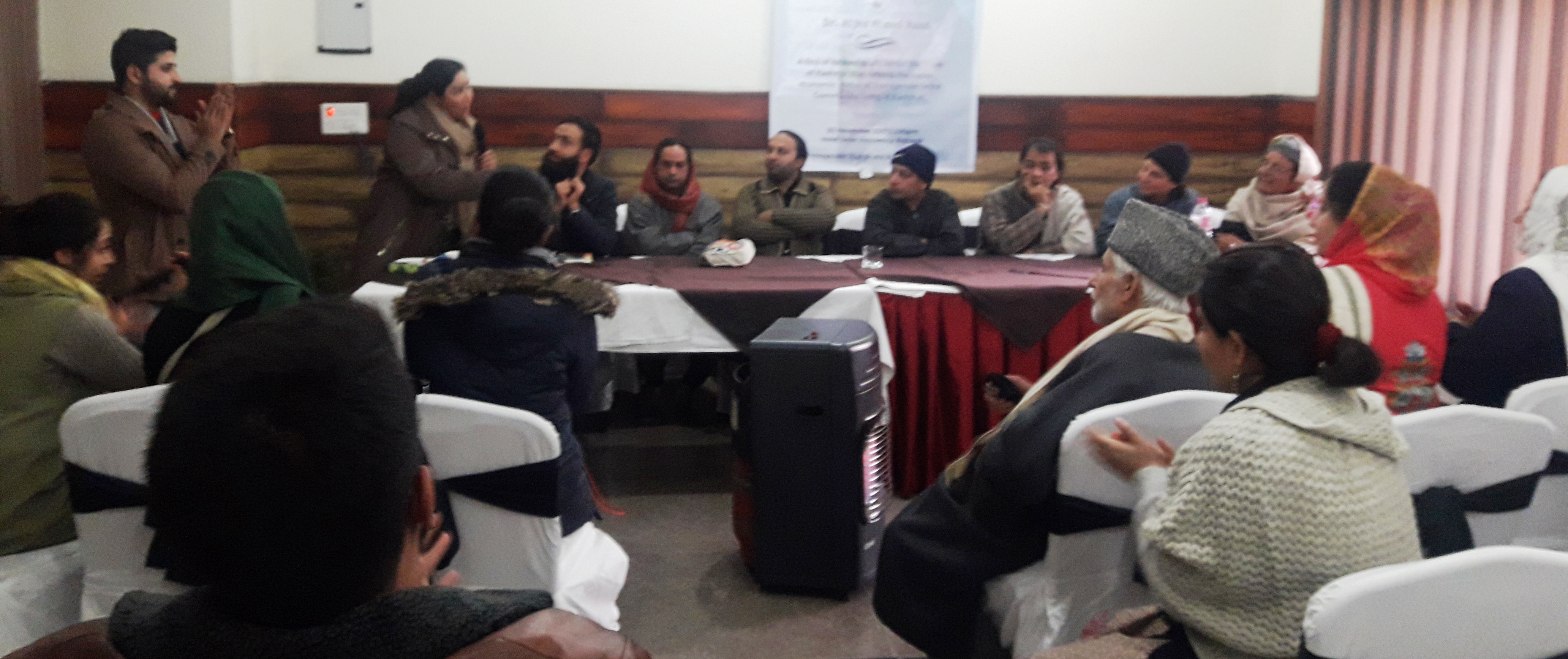 The book 'Hijras of Kashmir-A Marginalized form of Personhood' published by Jay Kay Books and written by Aijaz Ahmad Bund is based on the 24 interviews and ethnographic study on Kashmir's transgender community. Besides the level of Socio-political harassment, the book also documents their sufferings of hijras in Kashmir due to their poor economic conditions.
Besides author of the book, renowned Kashmiri poet Zarief Ahmad Zarief, KWC Chairperson Mantasha Binti Rashid, CEO Jay Kay Books Sheikh Waseem, Young Writers Mushtaq ul Haq Siqandar, Faizaan Bhat, Omar Hafiz, Arshie Qureshi and others were also present on the occasion.
At the end of the function the author readout certain extracts from the book apart from a question and answers session.