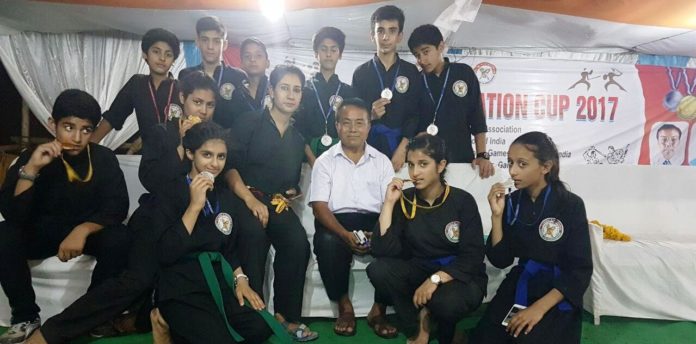 Srinagar, Delhi Public School Srinagar won 12 medals including 3 gold, 6 silver & 3 bronze in the recently held 24th State Thang Ta Championship 2017 organized by J&K Thang Ta Association in collaboration with J&K State Sports Council.
Sidra, Sairah Zahoor & Heeba won gold medals in junior category. Shifa, Shariba, Bariq, Hanaan, Ilka & Abdullah Zahoor won silver in Junior & Sub Junior category while as Insha, Huma & Zara won bronze in junior category. Sidra of DPS bSrinagar was declared the best fighter in sub junior category in state level thang ta competition.
"I have been practicing after school hours for whole summer for this event and it has paid off," said Sidra when asked how she feels after being declared best fighter.
A total of 900 players participated in this 4 day event from all the provinces of the state. The award ceremony was attended by Imran Reza Ansari, Minister for IT, YSS & Technical Education. (OK)