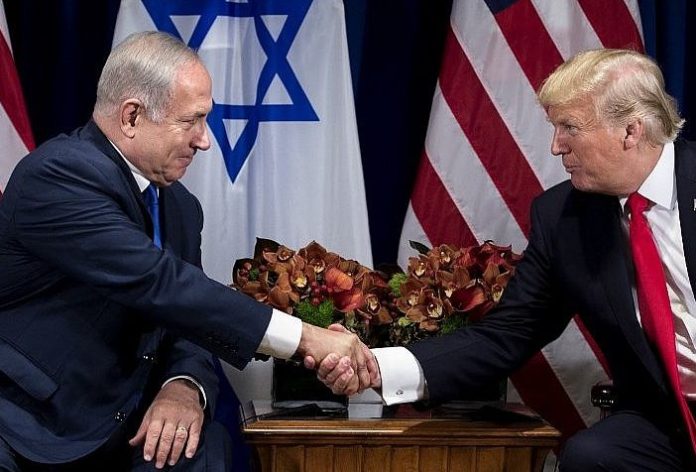 Washington, Dec 7, (Only Kashmir): President Donald Trump on Wednesday recognized the disputed city of Jerusalem as Israel's capital — a historic decision that overturns decades of US policy and risks triggering a fresh spasm of violence in the Middle East.
"I have determined that it is time to officially recognize Jerusalem as the capital of Israel," Trump said from the White House. "It's the right thing to do."

The declaration calls into question seven decades of deliberate diplomatic ambiguity about the final status of a holy city vociferously claimed by both Israelis and Palestinians.
Trump also kicked off the process of moving the US embassy from Tel Aviv to Jerusalem, making good on a campaign promise dear to evangelical Christian and right wing Jewish voters — as well as donors.
Trump's predecessors — from Bill Clinton to George Bush — made similar promises on the campaign trail, but quickly reneged upon taking office, and the burden of war and peace.
The announcement leaves many angry US allies and leaders across the Middle East trying to find a measured response and hoping that the tinderbox region is not destined for yet another round of bloodletting.
Pope Francis joined a list of leaders warning of an historic misstep that could trigger a surge of violence.
Hundreds of Palestinians burned US and Israeli flags as well as pictures of Trump in the Gaza Strip, while relatively small clashes erupted near the flashpoint West Bank city of Hebron.
Meanwhile late night protests erupt against President Trump's Jerusalem announcement outside the US diplomatic mission in Istanbul, Turkey.