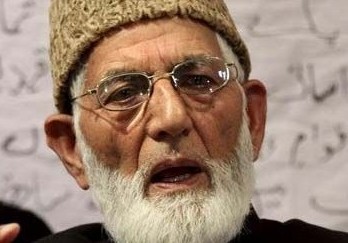 Srinagar, Dec 12 (Only Kashmir): Syed Ali Geelani expressed his dismay over allowing movie theatres in Saudi Arabia, saying that, The Messenger of Allah (peace and blessings of Allah be upon him) started his pious mission from this sacred land against infidels and polytheism and purified this land from all evils.
In a statement issued to Onlykashmir.in, Geelani said that opening movie theatres is un-Islamic move and against the norms of Islam and particularly keeping in view the sanctity of these places, the move is quite disheartening and unacceptable.
Cautioning about the consequences of this move, Geelani said that rulers in Saudi Arabia being the custodian of Holy places like Madeena and Mecca, need to take care and however it is quite unfortunate that present ruling elite are allowing and promoting same obscene culture ,which Islam has prohibited.