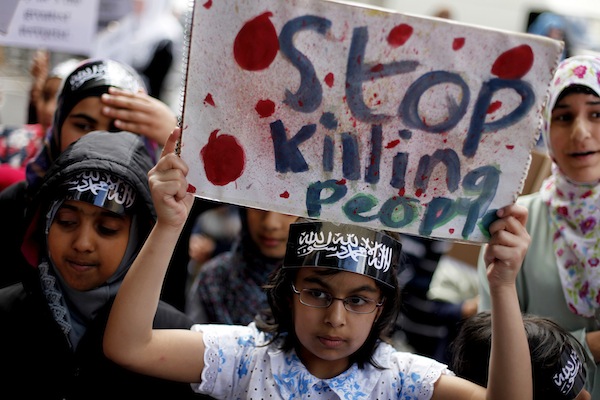 Bilal Bashir Bhat
Srinagar, Jan 01: When whole of the world is making certain resolutions on the arrival of New Year 2018, the downtrodden people of Kashmir are focusing, praying for long lasting peace and prosperity. The annual gory statistics based on annihilation, pain, tragedies, anger, suffocation and fear psychosis has become a routine which needs to be ended, dreams every Kashmir cutting across the political ideologies.
Like last several years, the images emanating from Kashmir in 2017 were not of its picturesque resorts but wailing Kashmiris mourning the death of around 400 precious human lives, including those of over 200 militants.

Chief Minister, Mehbooba Mufti while greeting people on the eve of New Year hoped 2018 to be a year of development, peace, harmony, progress and social integration in the State.
"I earnestly pray that the New Year brings along joy, happiness, peace and prosperity for our people who have suffered immensely," the Chief Minister said in her message," Mehbooba added.
سال ۲۰۱۷ اگرچہ چیلنجز سے بھر پور تھا لیکن جب میں پیچھے مڑ کر دیکھتی ہوں تو جموں و کشمیر کے عوام کے جذبہ حوصلہ مندی سے بہت متاثر اور خوش ہوں۔ہم اس تجدید عہد کے ساتھ نئے سال کا آغاز کرتے ہیں کہ امن ،ترقی اور خوشحالی کے مشن کو آگے بڑھایا جائے گا ۔آپ سب کو سال نو کی مبارکباد ۔

— Mehbooba Mufti (@MehboobaMufti) December 31, 2017

"As we enter into the year 2018, I pray to the Almighty that compassion, humanity and tolerance prevails so that there is an end to pain and suffering and our children get a chance to see peace," stated Hurriyat (M) Chairman Mirwaiz Umar Farooq.
As we enter into the year 2018, I pray to the Almighty that compassion, humanity and tolerance prevails so that there is an end to pain and suffering and our children get a chance to see peace.

— Mirwaiz Umar Farooq (@MirwaizKashmir) January 1, 2018

"Praying that the New Year sees an end to the cycle of death and destruction that has yet again engulfed Kashmir for the past couple of years," reads National Conference statement issued to press.
"There is high need to acknowledge the fact that no amount of bloodshed and killings would resolve Kashmir conflict but accepting the people's democratic aspirations," said Mir Imran a Human Rights Activist.
Pertinently, the year 2017 ended with bloodshed after three militants were killed in Lethpora after they carried a Fidayeen attack at a CRPF camp on 31st December 2017. At least 5 CRPF personnel were also killed in the attack. At a time when I am filing this story, the clashes and protests are going on in parts of South Kashmir amid shutdown and restrictions thus marking the New Year in Kashmir on a note of pain grief and uncertainty. (KNB)