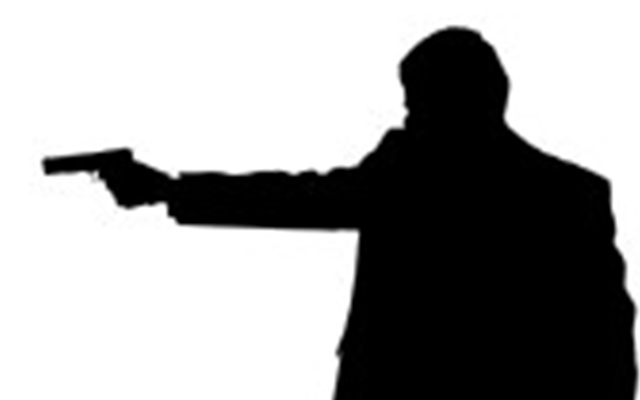 Srinagar, Jan 09 (Only Kashmir): With a span of just 24 hours of time, one more militants was killed by the government forces in Kokernag area of South Kashmir on Tuesday, taking the toll to 4 militant's killing including three of them killed on Monday in Chadoora Budgam. A civilian youth identified as Khalid Ahmad Dar fell to the bullets after government forces retain to firing to disperse the protestors in Kulgam.
A militant among identified as Mohammad Furhan Wani, son of Ghulam Mohammad Wani resident of Redwani Khudwani, Kulgam was killed in an encounter between government forces and militants in Larnoo Kokernag village of district Anantnag (Islamabad) on Tuesday. 01 INSAS rifle, 02 INSAS magazines, and 42 rounds were recovered from the encounter site.
The police spokesman in a statement to Kashmir News Bureau said, "Kokernag police along with 19RR and CRPF launched a cordon and search operation in Pehlipora village of Larnoo in the jurisdiction of Police Station Kokernag. During the searches, they fired upon the joint search team. The fire was retaliated, ensuing an encounter."

However, the state Police chief earlier tweeted that two militants were killed "So far 2 terrorists killed in encounter at Pehlipora Larnoo Kukernag. joint team of army/CAPF, J&K Police on the job (sic)", DGP Tweeted.
The police said slain militant was a hardcore stone pelter and a case FIR number 45/17 of Kulgam under section 147, 148, 149, 336, 332, 307 RPC was registered. He was also involved in many anti national/social and unlawful activities. Cases under section 10, 11, 13 ULAP Act has already been registered against him in Police Station Kulgam. The slain milinat belonged to Hizbul Mujahideen outfit.
Reports reaching Kashmir News Bureau that amid the exchange of fire between militants and forces, hundreds of youth assembled near the encounter site in Larnoo Kokernag village shouting pro-freedom and anti-government slogans, triggering massive clashes. Forces in a bid to disperse the protesters used tear gas smoke shells and pellets. While as authorities blocked the Mobile internet services in district.
Meanwhile a 20-yrs-old civilian identified as Khalid Ahmad Dar of Khudwani in Kulgam district was killed in forces action after police tried to disperse the protestors who took streets following the news of a local militant's killing spread in area.
Pertinently, three militants among them two foreigners were killed in an encounter with government forces in Chadoora area of central Kashmir's Budgam district on Monday following which today a complete shutdown was observed in Chadoora town amid the blockage of Internet services for second consecutive day.
Mehbooba anguished over youth's killing, DC orders probe

Chief Minister, Mehbooba Mufti has expressed deep anguish over the killing of a youth namely Khalid Hussain Dar of Redwani Payeen of tehsil Qaimoh of Kulgam district today.
The Chief Minister has directed the district administration to conduct a probe to know the reasons of the killing and come up with a report at the earliest.
Accordingly, the Deputy Commissioner, Kulgam, Talat Parvez has appointed Additional District Development Commissioner, Kulgam as the inquiry officer to ascertain the facts about the death of the said youth. He has been asked to submit a report with two weeks.