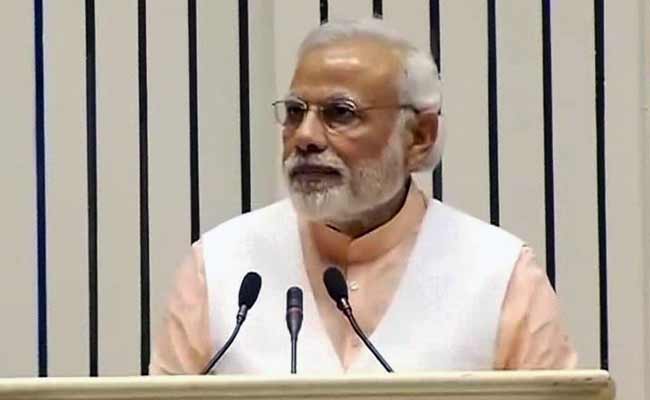 Tuensang, Feb 22 (Only Kashmir): In a histotical significant development Prime Minister Narendra Modi on Thursday exuded confidence that "within next few months a respectable solution" to the Naga political problem will be arrived at and also maintained that his government has kept the doors open for talks with anyone who shows trust in the Constitution of India.
"Our government respects all those who speak for betterment of Nagaland. For anyone showing respect to the Constitution of India, our government has always kept its doors open," Prime Minister said addressing an election rally for the BJP-NDPP alliance here in the hub of eastern Nagaland.
Amid much talk about what would be the fate of Naga peace talks, Prime Minister said, "My government is working sincerely to bring a solution to the Naga political problem".
He appreciated that the people of Nagaland have always struggled for peace and development in the state and said the progress of Nagaland as desired by the people will be possible when "all of us work together".
"I am aware this region is under developed. Along with Nagaland, we will give special attention for the growth and development of ENPO region also," Mr Modi said.
INPUTS: UNI