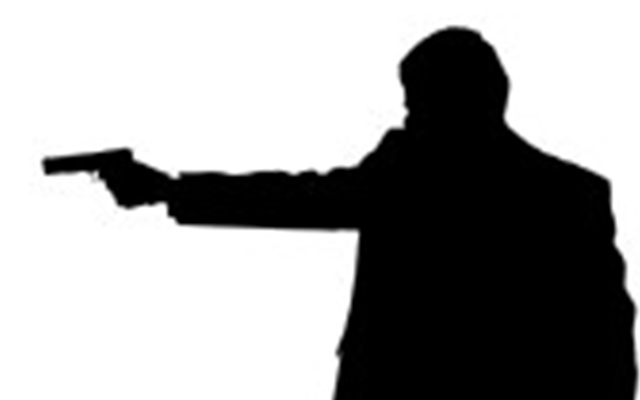 Bilal Bashir Bhat
Srinagar, April 06 (KNB): Besides Hurriyat, the Chief Minister of Jammu and Kashmir Mehbooba Mufti and former CM Omar Abdullah also reacted to the brutal murder of Hajin youth Manzoor Ahmad who was abducted few days, and have termed the incident as highly condemnable.
Pertinent to mention here, the dead body of Manzoor Ahmed Bhat a shepherd who was abducted by unknown gunmen in the intervening night of 4/5 April was found on the outskirts of Hajin on Friday morning.
According to the Police local militants Mohd Saleem Parrey is believed to have played a major role in the killing of the youth. Manzoor's father was also injured when he was fired upon and is presently in hospital.
"The brutal killing of young Manzoor Ahmad is highly condemnable but should also serve as a reminder of where society is headed. The scourge of terror has hit a new low as the brutality of this act has left us all in shock." CM Mehbooba Mufti wrote on Twitter.
Former Chief Minister Omar Abdullah in a series of tweets blasted hypocrisy over brutal killing of Manzoor Ahmad , who was abducted few days back from Hajin and today his headless body was found .
In his first tweet on issue Omar stated any shut down call or call for "peaceful protests" for Manzoor Ahmed who's decapitated body was found in North Kashmir after he'd been abducted & killed by militants? No? I'm not surprised.

He further tweeted – The "unknown gunmen" are conveniently termed to give cover to those who don't want to/can't criticize terrorist crimes.
And in his last tweet on issue he took on Pakistan polity as he tweeted -"
What happens to "Kashmir Solidarity" and wanna be Imran Khans when people like Manzoor are inhumanly butchered? It's so easy to flow with the tide, much tougher to swim against it."
Appealing militant outfits to come clean over the killing of Manzoor, MLA Langate Sheikh Abdul Rasheed has said that there has to be a difference between those fighting the occupation and those controlling Kashmir at the barrel of the gun.
"If Omer Abdullah is feeling so much pained and upset, why doesn't he give a strike call to condemn the killing rather taking a dig at Joint Resistance Leadership? His appeal or whatsoever to pro-resistance leadership has exposed the fact that main stream leaders despite enjoying power have no control on the ground".
Meanwhile, Hurriyat (M) spokesman has expressed concern and condemned over the abduction and killings in Hajin young boys by unknown gunmen, the APHC spokesman said killing in all forms is anti-human. (KNB)