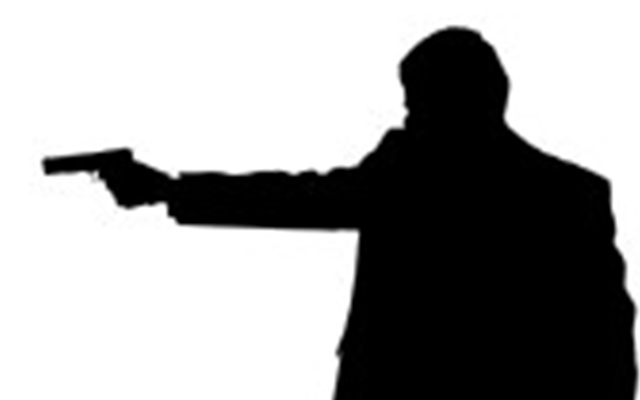 Bilal Bashir Bhat
Srinagar, April 11 (KNB): At least four civilians and an army man have been killed and scores injured in South Kashmir's Kulgam district following the protests that erupted near Khudwani area in backdrop of the encounter between government forces and militants who later succeeded to slip forces.
With today's incident, the toll of civilian killings has mounted to nine at the hands of government forces, apart from two civilians killed by unknown gunmen in Hajin area from the beginning of this month. Besides 09 civilians 17 local militants have been gunned down during the first quarter of this month.
The four slain civilians were identified as 28-year-old Sharjeel Ahmad Sheikh, 16-year-old Bilal Ahmad Tantray, 14-year-old Faisal Elahi and Ajaz Ahmad Palla.
Reports emanating from the ground said houses and shops were also set ablaze after heavy explosives were used to combat the militants.
Besides four civilians, an army soldier identified as Sada Gunakara Rao, 1 RR, SOG was also killed in encounter at Wani Mohall area of Khudwani. Sada Gunakara Rao was 24 years in age and had joined the Army in 2012. He belonged to Village Atisurikaviti of Srikakulam district in Andhra Pradesh and is survived by his parents.
Meanwhile, none of the body was retrieved from the debris at encounter site, which according to the locals indicates that militants successfully managed to give slip to the forces.
Meanwhile, soon after the news of youth killings came into light protests erupted in several parts of Kashmir Valley including in Sopore, Kashmir University and other parts of South Kashmir. The Joint Resistance Leadership called a Valley wide shutdown against the killings.



Killings evoke widespread protests
There is no sanity coming from anywhere: MLA Kulgam
Malik Sameed
The killing of four civilians and injuring at least 70 people in Kulgam has evoked widespread protests in the length and breadth of Kashmir with Joint Resistance Leadership (JRL) calling for complete shutdown on Thursday.
Chief Minister, Mehbooba Mufti has expressed grief at the loss of lives at Khudwani, Kulgam today. She has also paid tributes to the Army jawan who lost his life in the said incident.
The Chief Minister said there is an urgent need to get together to get Jammu & Kashmir out of this vicious cycle of violence and killings.
"Seeing dead bodies of our youngsters has now become a tragic routine. And so have the condemnations and denouncements been turned into rituals. Our repeated cries for sanity and calm handling of the issues are also falling to the deaf ears. Every week new tragedies are unfolding and thus the despair and trauma and hopelessness is spreading to the unprecedented level. There is no sanity coming from anywhere," stated Muhammad Yousuf Tarigami, MLA Kulgam while talking to Kashmir News Bureau.
The JRL led by Muhammad Yasin Malik and Engineer Hilal Ahmad War also held a press conference at Abi Guzar area of Lal Chowk and later led a peaceful protest march which was disrupted by the police and both the leaders were shifted to Central Jail Srinagar.
Reacting to the Kulgam killings Hurriyat (M) Chairman Mirwaiz Umar Farooq took to the Twitter wherein he stated he termed the operation all out as operation wipe out.
Extending his heartfelt condolences to the bereaved families, National Conference patron Dr Farooq Abdullah said, "It's time for PDP-BJP government and especially the chief minister to introspect and acknowledge the damage caused by their anti people policies and actions throughout the state."
Talking to Kashmir News Bureau, PDP senior leader and MLA Wachi, Ajaiz Ahmad Mir while condemning the killings said these repeated gory incidents needed to stopped by initiating a meaningful dialogue among the stakeholders.
"It's not operation all out but operation wipe out launched by Indian state…" Mirwaiz wrote on Twitter.
In Kupwara, MLA Langate Sheikh Abdul Rashid led a march to protest against the killing of innocent civilians in Kulgam. The protesters raised strong slogans against the civilian killings in Kulgam and appealed international community to come forward and persuade New Delhi to stop 'genocide' against Kashmiris.