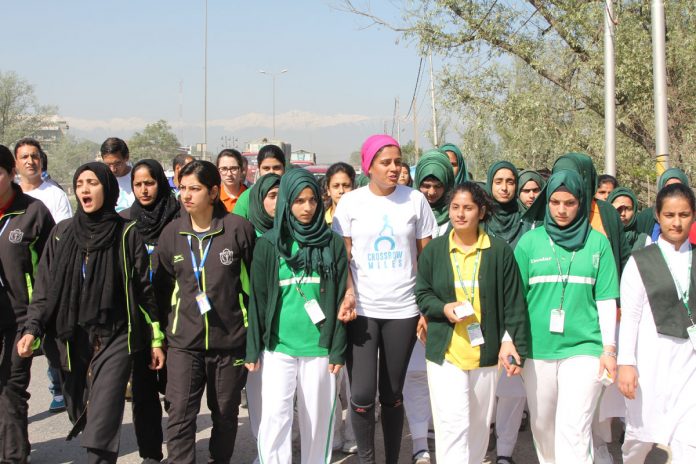 Srinagar, April 30 (Only Kashmir): Blending technology to create a change, a Hong Kong based activist Ms. Shristi Bakshi Monday completed her 3800 km journey by foot from Kanyakumari to Kashmir to mobilize communities to make the country safer for girls and women.
Shristi Bakshi aided by her team, the project 'Crossbow Miles' involved conducting workshops for girls, women, police, Zilla Parishads and more- on digital and financial literacy, health, hygiene and sanitation, leadership, knowing one's rights and gender sensitization.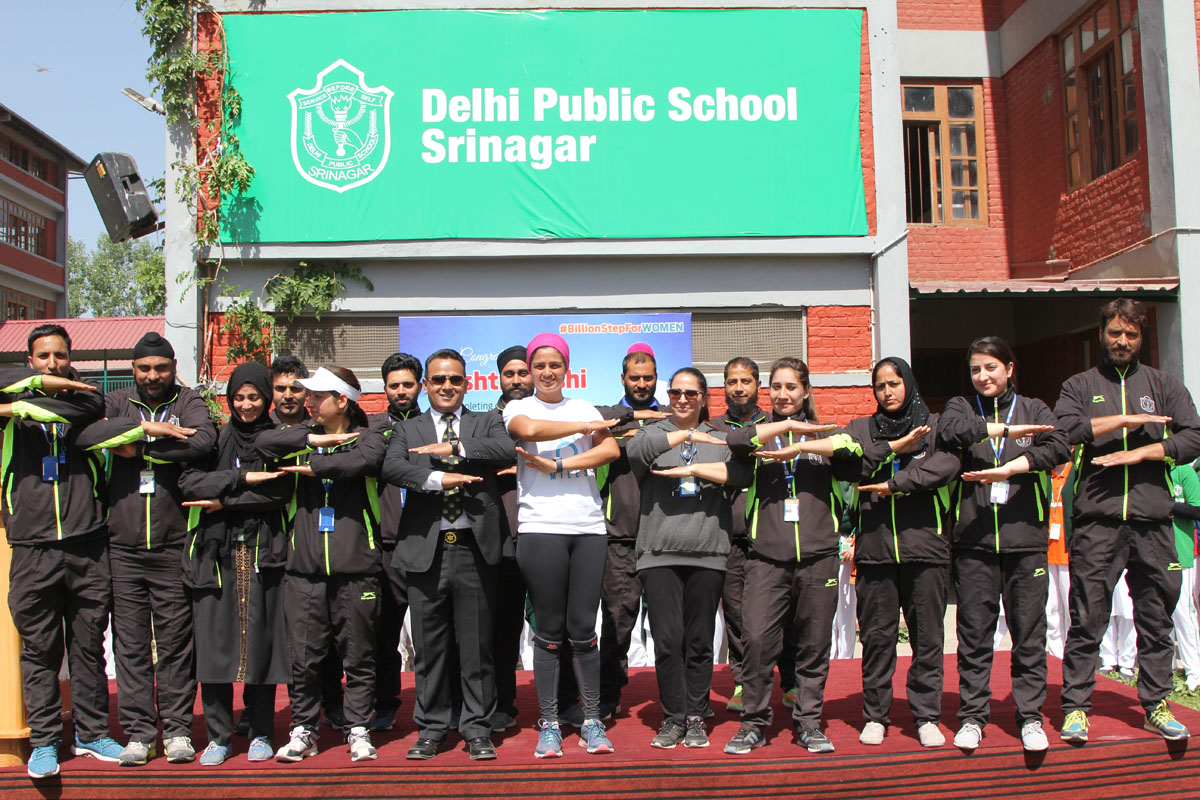 Delhi Public School Srinagar hosted a ceremony to mark the completion of her 3800 km journey by foot. A group of 50 girl students from DPS contributed their steps to the cause and accompanied Ms. Bakshi for walking a distance of 2.5 km. A workshop was also held with students of class XII as part of the endeavor.
At the school, she was accorded a warm welcome by Pro Vice Chairman of the school Mr. Vijay Dhar, Ms. Kiran Dhar, the Principal Alistair R.A Freese and students. A felicitation ceremony was held in the school, which was graced by Ms Nayeema Mehjoor – Chairperson of the State Commission for Women.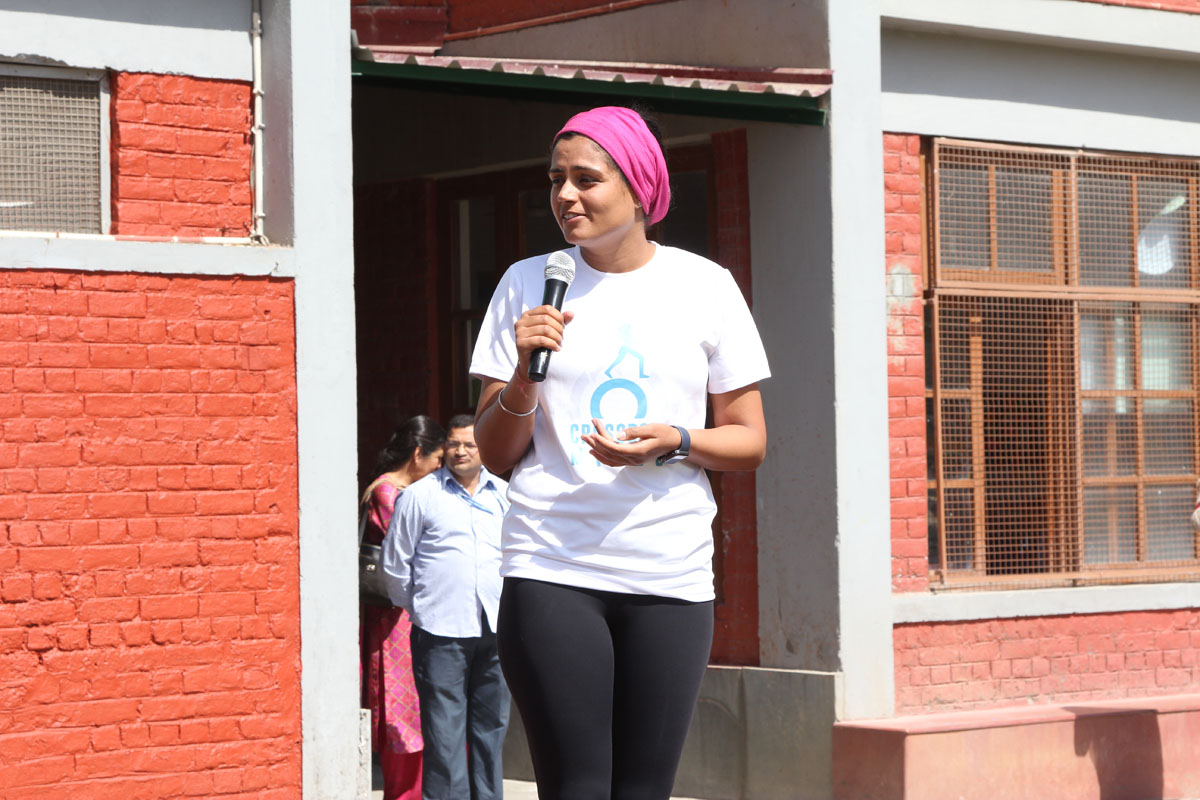 Speaking on the occasion, Ms Bakshi provided a personalized insight into the project. Stirred into action by the news of the rape of a mother-daughter duo in India's Bulandshahar district. The news disturbed her immensely, and she tried to make sense of it by speaking to family and friends. However, they couldn't be of much help beyond repeating that rape is a perennial problem in India. She refused to surrender to this apathy and decided to direct her power and knowledge into contributing towards a solution.
After researching on the transformative power of internet in lives of Indian women, she left her lucrative job to start on the walk. She decided to blend technology and walking in an action oriented initiative to create change.
In his congratulatory message, Mr. Vijay Dhar reiterated that "women need to be at the forefront of change." He reiterated that "the school is committed not just to provide quality education, but also contribute to the evolution of an inclusive society." (OK)