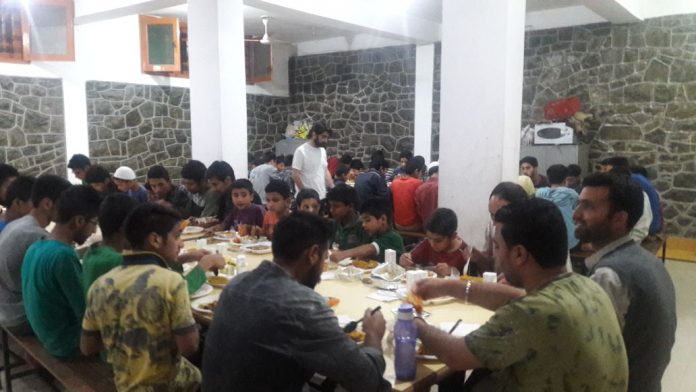 Srinagar, June 10: Saaya NGO hosted an Iftar party for about 100 orphan boys at a local orphanage at Srinagar on 24th of Ramadan). Iftari and Dinner was served to the children of the orphanage.
"We are really honoured to be a part of this special occasion. Nothing is more fulfilling for us than sharing Iftar with these beautiful children who have been deprived of the love and care of their parents," said spokesperson of Saaya while interacting with them on Saturday.



Spokesperson of Saaya said that our NGO would ensure a safe and secure environment to enable them to become successful in life.
Spokesperson said such children need to be provided the emotional stability to help them overcome their challenges, focus on their studies, enhance their skills and build a sense of belonging.
The event was sponsored by Khyber Cements.