Mirwaiz allowed after eight years to offer Eid Prayers at Eidgah
Srinagar, Jun 16 (Only Kashmir): Eid ul Fitr was celebrated across the subcontinent including Kashmir with great religious fervor and gaiety on Saturday.
Largest Eid gathering was held at Eidgah in Srinagar followed by Dargah Hazratbal where thousands of faithful devotees swarmed amid religious zeal and fervor.
Eid in English means festival and ul- Fitr stands for breaking fast. Eid -ul-Fitr literally means the festival of breaking fast. Eid- ul-Fitr is celebrated on the first day of Shawwal which falls in the tenth month of the Islamic calendar.
All the religious places of the Muslims/mosques were highly decorated and people thronged in large numbers to offer special prayers since early morning.
Chief Minister, Mehbooba Mufti, joined a large number of people to offer her Eid prayers at Ziyarat Hazrat Syed Sahib (R.A.), Sonwar, Srinagar.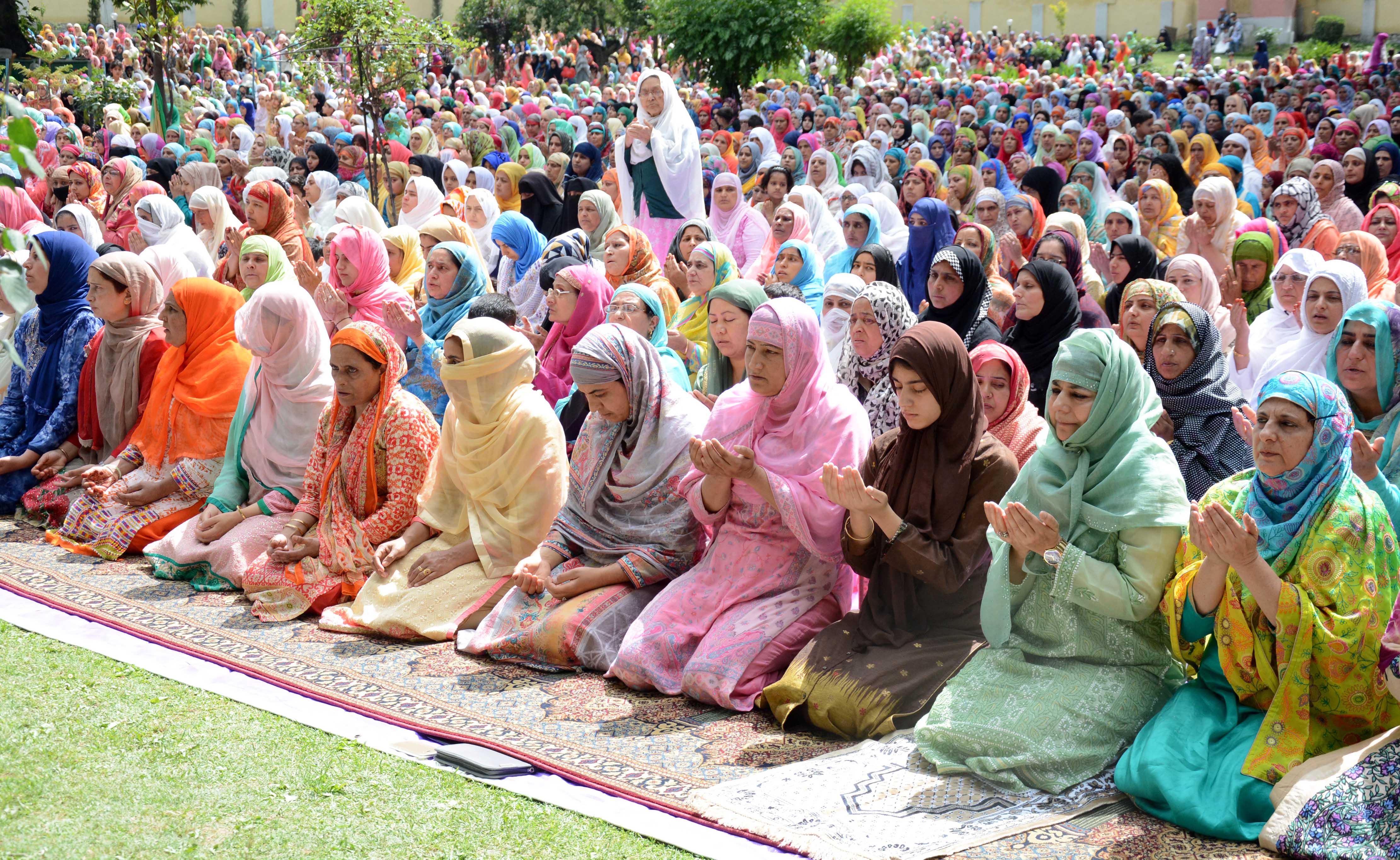 The Chief Minister prayed for peace, prosperity, and well-being of the people of the State on the occasion.
Kashmir's chief cleric and Hurriyat (M) Chairman Mirwaiz Umar Farooq addressed Eid gathering at Eidgah after a gap of eight years as he wasn't allowed by the authorities in the past.
Addressing on the occasion, Mirwaiz said while as people across the subcontinent are celebrating Eid, Kashmir's pro-freedom leadership wants to convey to New Delhi that it must stop the policy of repression that includes killings, harassment, torture, use of pellets and bullets in Kashmir.
In Jammu, the biggest congregation was held at Eidgah Residency Road Jammu where thousands of people, accompanied by their children, offered Eid Namaz and exchanged Eid greetings.
Similar congregational prayers were held in others districts of Jammu and Kashmir where millions of Muslims turned up mosques and shrines to offer Eid prayers before starting their celebrations. (OK)