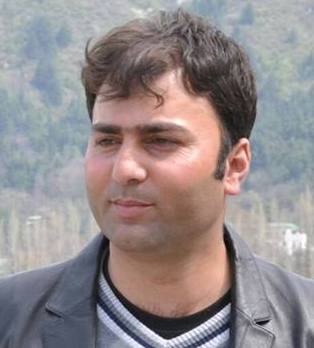 Mir Imran
The 49 page United Nations report on the situation of human rights in both Indian-Administered-Kashmir and Pakistan-Administered-Kashmir by the Office of the United Nations High Commissioner for Human Rights (OHCHR) released on 14th June 2018 is a great acknowledgment in the recent years. The report by the independent authority is an eye-opener for many.
The report is compiled through "remote monitoring" on the situation of Human Rights in Kashmir. "From July 2016, the High Commissioner for Human Rights has on numerous occasions requested the Governments of India and Pakistan that his Office is given unconditional access to Kashmir to assess the human rights situation. However, the refusal to allow unhindered access to United Nations team into Indian-Administered-Kashmir gave rise to an idea of Remote Monitoring".
The focus of the report is on the situation of human rights in the Indian state of Jammu and Kashmir from July 2016 to April 2018. The report sheds light on how Indian security forces are responding to demonstrations that started in July 2016. It says, "Indian security forces used excessive force that led to unlawful killings and a very high number of injuries. Civil society estimates are that 130 to 145 civilians were killed by security forces between mid-July 2016 and end of March 2018, and 16 to 20 civilians were killed by armed groups in the same period. One of the most dangerous weapons used against protesters during the unrest in 2016 was the pellet-firing shotgun."
The Government of India accuses armed groups of committing human rights abuses in Jammu and Kashmir and holds them responsible for causing "disturbances in Kashmir". The report quotes the Kashmiri Pandit Sangharsh Samiti, which represents the Pandit population, as stating that 650 Kashmiri Pandits have been killed by armed groups in Kashmir. A 2008 Jammu and Kashmir Police report stated that 209 Pandits had been killed since 1989 by armed groups.
The report also mentions the conflicting estimates by the state authorities on the number of people killed in the same period. In January 2017, Jammu and Kashmir Chief Minister Mehbooba Mufti told the state assembly that 78 people including 2 police officers were killed in the 2016 unrest. However, on 12 January 2018, the state government of Jammu and Kashmir informed the state assembly that 51 people had been killed during the unrest in the Kashmir region between 8 July 2016 and 27 February 2017. The state government also said that 9,042 people had been injured during protests in the same period including through injuries sustained from the use of bullets, metal pellets and chemical shells.
In Kashmir due to the continuing conflict majority of the injured people have sustained eye injuries and are likely to lose eyesight. According to the report the information received by the Jammu and Kashmir State Human Rights Commission (SHRC) from 10 districts of the Kashmir Valley, 1,726 people were injured by metal pellets in 2016. In January 2018, Chief Minister Mehbooba Mufti stated before the state assembly that 6,221 people had been injured by pellet guns in Kashmir between 8 July 2016 and 27 February 2017; among the victims, 728 had eye injuries. The Chief Minister reported that 54 people suffered some form of visual impairment due to pellet injuries. Civil society organizations claim that the number of people partially or completely blinded due to pellet injuries is higher. The report further reveals that Indian security forces continue to use pellet shotguns in Kashmir. On 1 April 2018, around 40 people were reportedly injured, including 35 hit in the eyes, by pellet shotguns used against people protesting against the killing of civilians in Shopian and Anantnag districts.
The report has also reminded India that she is obliged to ensure that no person is "subjected to torture or to cruel, inhuman or degrading treatment or punishment". It says that there have long been persistent claims of torture by security forces in Kashmir. The report details numerous examples of harsh torture. It further says, "Impunity for enforced or involuntary disappearances in Kashmir continues as there has been little movement towards credibly investigating complaints, including into alleged sites of mass graves in the Kashmir Valley and Jammu region."
In its report, they have also mentioned the communications blackouts during the period and seriously expressed concern over imposing restrictions on newspapers and seizing newspaper copies and detaining staff.
Confidential information received by OHCHR on the violations of the right to education indicates an estimated 130 school days were lost in 2016 for approximately 1.4 million children. The report of the United Nations Secretary-General on Children and Armed Conflict for 2017 referred to at least 30 schools burned and partially destroyed by armed groups in Jammu and Kashmir in 2016. There were no cases of attacks on schools reported in 2017.
"I on behalf of my organization request and urge anyone with information on the killing, atrocities, sufferings, disappearances, sexual violence in conflict-affected areas to come forward and update United Nations Human Rights Council (UNHRC). United Nations Human Rights Council is hopefully going to consider establishing a commission of inquiry to conduct a comprehensive independent international investigation into allegations of human rights violations in Kashmir. We have to campaign for an independent international investigation into all cases of human rights violations."
"Under international law, States must investigate and prosecute gross violations of international human rights law and serious violations of international humanitarian law. People in Kashmir are made to suffer and hope 'UNHRC' will use its good office and influence to persuade all the parties of the conflict to solve Kashmir issue once for all. The welfare of the people of Jammu & Kashmir should be overriding interest and all the parties of the conflict should respect the views and opinions of the people," the report reads.
The author is Human Rights Activist and a member of the moderate faction of APHC–Human Rights Division, can be reached at mir.imran.in@gmail.com