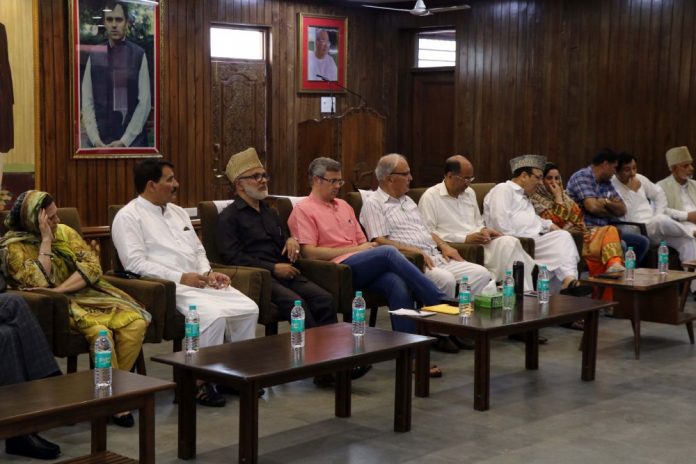 Srinagar, Jul 16 (Only Kashmir): National Conference Vice President Omar Abdullah on Monday said that National Conference was ready to meet all over and covert machinations and was deeply rooted in the hearts and minds of the people based on its sacrifices and its commitment to safeguard the interests of the State.
Addressing the Party's monthly Provincial Committee Meeting for Kashmir Province at NC Headquarters 'Nawa-e-Subha' in Srinagar, the NC Vice President said everyone has a right to seek the trust and faith of the people as democracy was a right but subverting democracy through machinations and covert arrangements with the powers that be was a sin and a contempt to the aspirations of the people.



"National Conference is a party that has withstood more conspiracies than historians can record. We have always fought against intrigues and ploys to weaken our resolve to be the voice of the people. We will continue to fight with the same spirit and will defeat those who are inclined towards fooling and betraying the people of the State", the NC Vice President said.
The NC Vice President said the party is formed on a strong, unshakeable bedrock of honour and faith and the sacrifices rendered by thousands of party workers and leaders are guiding inspirations that can never be compromised with. "Our politics is entrenched in our ideology and our principles and for National Conference power is not the destination but a means to serve the people of our State. We are accountable to the people and will remain accountable to the people. In serving our people and our State we find our purpose", Mr. Omar Abdullah further added.
Omar Abdullah said the last three and a half years of the PDP-BJP alliance had created a sense of disillusionment and disenchantment that can be dealt only with reconciliation and selfless public service.