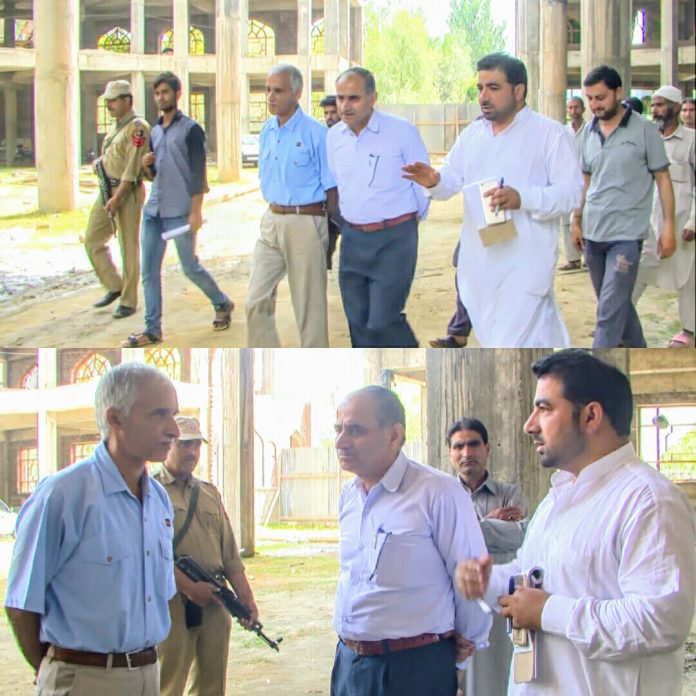 Srinagar, Sep 6: CommissionerSrinagar Municipal Corporation (SMC), Peerzada Hafizullah Thursday visited Bemina Khomeini Chowk to take stock of Muharram arrangements.
Accompanied by SMC officials, the commissioner also visited newly constructed Imambara Ayatollah Yousuf (RA). On the occasion, chairman Bemina Development and Welfare Forum (BDWF), Syed Ali Safvi, apprised the commissioner of various problems in the area ranging from absence of drainage system to poor sanitation.    



  
The commissioner issued on the spot instructions for speedy redressal of all problems including street lighting, drainage and sanitation. He assured the local people that all arrangements would be put in place by the civic agency in coordination with other departments for the month of Muharram. He also instructed the concerned officials immediately repair all street lights and high-mast lights at Imambara Mir Mohalla and Imambara Dar Mohalla for the convenience of mourners. He also directed the concerned NGO to immediately complete the pending work on community toilet point being constructed at central Imambara Bemina and make it functional before the start of Muharram.   
Chairman BDWF, Syed Ali Safvi expressed gratitude to the commissioner for his visit to the area and urged  him to follow-up on his promises in a time bound manner and ensure adequate arrangements are put in place for the ensuing month of Muharram.