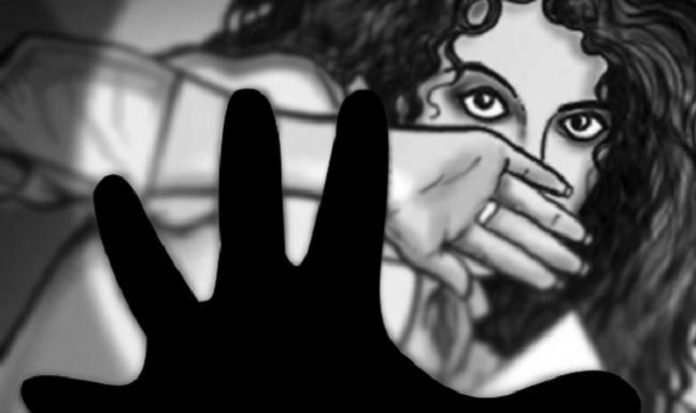 Wahid Bhat
Srinagar, Sep 07 (Only Kashmir): A woman (name withheld) from Sopore area of Baramulla district in North Kashmir has accuses some CRPF personnel of rape and exploitation.
The victim's husband (name withheld) told a news gathering agency PTK that a local CRPF man has forcefully entered their house in his absence two years ago, sprayed her wife with chemical and raped her. He said that the CRPF man latter threatens his wife on pretext of that he has recorded a video.
"When she came to senses, the CRPF man told her that he has made her video. If she disclosed it to anyone, he will make video viral on social media", he said.
He said that since then she is being blackmailed and sexually exploited by some more persons. He told that the CRPF camp is situated just near her house entered into his house two years ago.
The husband of victim said that his wife was in the trauma all these years and was not able to gain courage to disclose her ordeal. He further said that the accused local CRPF man was calling her to different locations where he along with other abused his wife sexually several times.
He said that finally a month before his wife disclosed the while matter with him after that he went to police to seek action against the culprits.
He added, "My wife filed a written complaint through her relative to the SHO Sopore. But staff present there initially refused to accept the complaint/FIR mentioning reason that victim herself must be present while submitting the written complaint", he said.
He added his wife was not in mental state to go to police station, however latter she went to police station to file a formal complaint and police registered a FIR number 234 of 2018, dated 23/08/2018 in the case.
He said they want the culprits should be arrested and punished under law. "We are feeling very insecure as we are getting threatening calls from different numbers since we have went to file complaint against the culprits", he said.
He added that his wife can identify some of the culprits and he want identification of CRPF men at the earliest. According to him, the main accused in the case is a local CRPF man who made a video of the female and raped her, latter started blackmailing besides threatening to kill her family.
When Press Trust of Kashmir contact, SHO Sopore he refused to talk. He said, "I am out of the office. I don't remember the case details". (PTK)