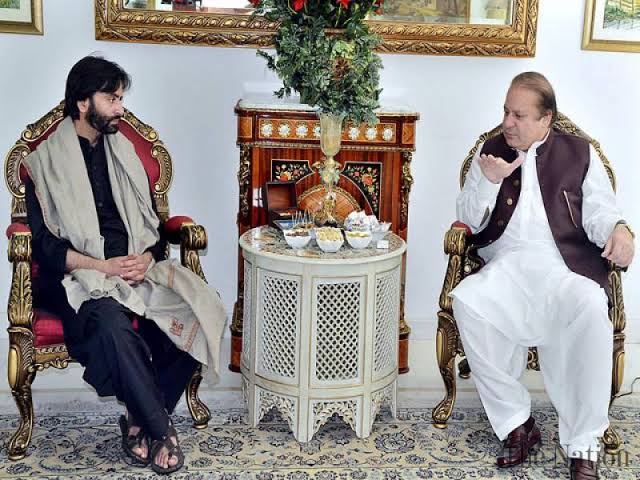 Srinagar, Sep 13 (Only Kashmir): Jammu and Kashmir Liberation Front chairman Muhammad Yasin Malik has expressed his heartfelt grief and sorrow over the demise of Begum Kulsoom Nawaz who happened the better half of Pakistan's former Praim Minister Mian Nawaz Sharif.
According to reports Malik's wife Mushaal Mullick presently in Pakistan along with her daughter Baby Razia Sultana and mother Rehana Mullick visited the bereaved family and met with former Pakistan premier Muhammad Nawaz Sharif and expressed condolences from JKLF chairman Muhammad Yasin Malik.



On the occasion JKLF chairman also spoke to former Pakistan Prime Minister of Pakistan Nawaz Sharif over phone and expressed his condolences over the demise of his wife Kulsum Nawaz.
While expressing solidarity with Nawaz Sharif, JKLF chairman said that deceased was a brave, selfless, honorable lady who made her mark as first lady, as a political and social figure and left her mark in every field. The dignity which she carried herself as first lady of Pakistan are also a glaring example of her dignified self, chairman JKLF said .While praying for the heavenly abode of the departed soul, JKLF chairman also prayed for the Sabr e Jamil to his bereaved family.