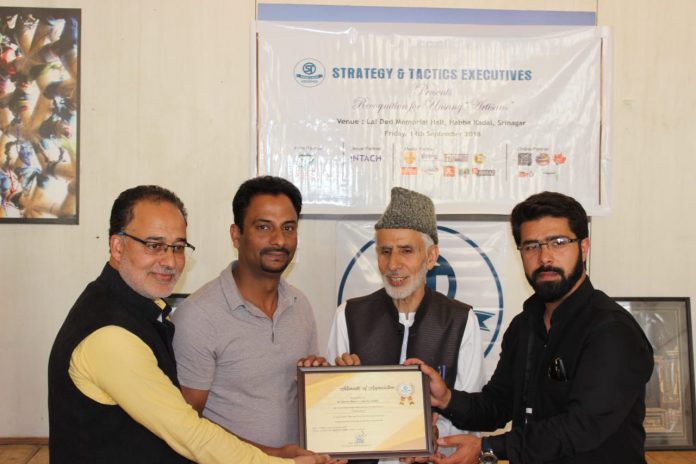 Srinagar, Sep 14 (Only Kashmir): Kashmir reputed publishing house Jay Kay Books Managing Director Sheikh Waseem was Friday felicitated by Strategy and Tactics organization for his exemplary work in publishing literary books.
During a function organized by Strategy and Tactics in old city's Habba Kadal area, Jay Kay Books Managing Director received felicitations from organization. Besides others the functions was attended by social activist and poet Zareef A Zareef and prominent columnist and translator Mushtaque B Barq.



The speakers hailing the efforts of Jay Kay Books stated that this publishing house has a major role in promoting book culture in Kashmir. They also appreciated Jay Kay Books for encouraging young writers who are keen to get audience.
Speaking on the occasion, Sheikh Waseem said that it was because of the unparalleled efforts of Jay Kay Books CEO Sheikh Bashir Ahmad that Jay Kay Books is now a household name in Kashmir.