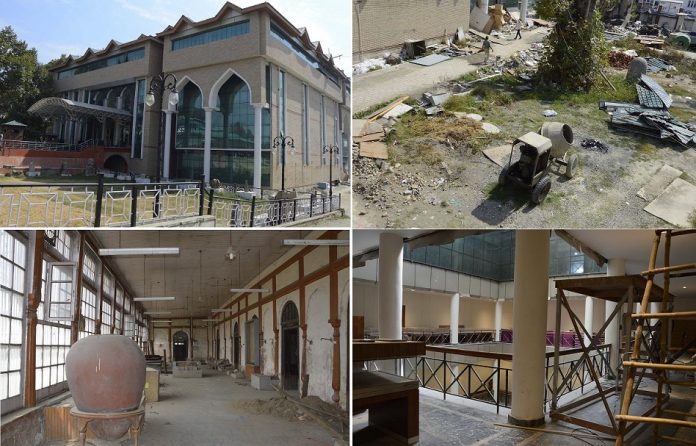 Srinagar, Oct 04 (Only Kashmir): Urging the youth to visit the museum more frequently as it will establish a strong link with their past and help in the preservation of rich culture and heritage of Kashmir, the Director Archives, Archaeology and Museums J&K, Muneer Ul Islam Thursday said that new SPS museum building will be officially inaugurated within a month's time as the work has entered final stage.
He said that JK Police Housing Corporation has been executing the construction work of New 5 storey museum building at an estimated cost of Rs 72.40 crores, which comprises of Rs 30.74 cr for building and Rs 35.90 cr for interior designing work. The work started in 2007 and till March 2018 an amount of Rs 59.16 crore has been released.



With regards to old museum, the Director said that restoration of old museum will be undertaken in a similar manner so that the culture and heritage associated with it is also preserved.
Till date only some sections of the museum have been completed wherein tourists and locals can have a glimpse of the history of Kashmir spanning over 5000 years.
It was also said that for Interior Designing Works, a consultant from Mumbai namely M/S Matrika Collaborative Mumbai has been awarded the work.