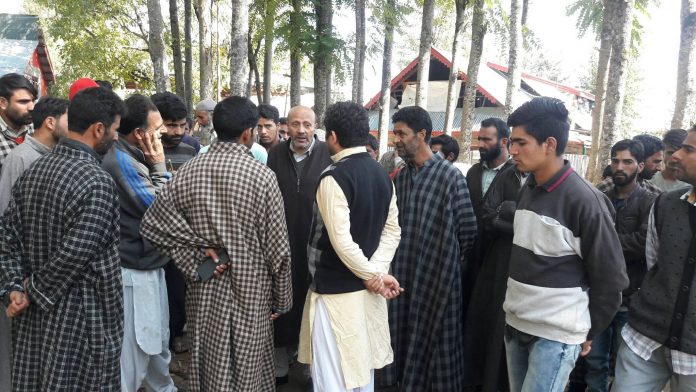 Srinagar, Oct 13 (Only Kashmir): MLA Langate Engineer Sheikh Rasheed has expressed surprise, saying those preferring cows over humans were so ruthless that they fired an innocent 'Gaw Maata'.
During his visit to Shartgund Bala village and adjoining areas where encounter had taken place, resulting in killing of Manan Wani and his colleague Aashiq Zargar, MLA Langate challenged those making hue and cry to protect cows to initiate action against those who proved brutal not to humans only but to cows also and asked them to answer that if they don't treat Kashmiri cow pious.



Er. Rasheed questioned state DGP and Army top brasses who always talk of showing restrain.
Er. Rasheed also condemned the continuous harassment of Kashmiri students outside J&K especially in Aligarh Muslim University and said that party will carry a peaceful march in Srinagar tomorrow against harassment of Kashmiri students and their suspension from AMU.