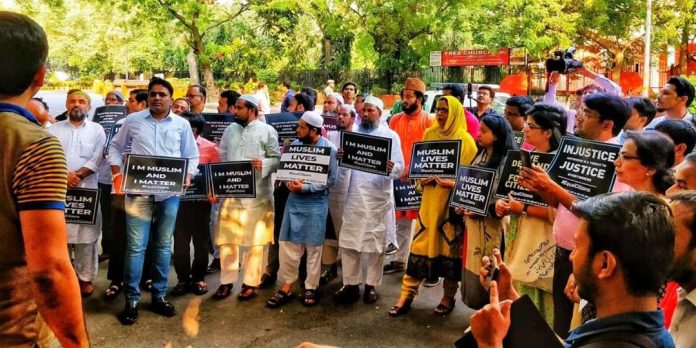 New Delhi, Oct 13 (Only Kashmir): The members of the Muslim community across India observed a 'Day of Resistance' in more than 20 cities across India to bring attention to the growing cases of fake encounters, lynching, killings of human rights activists, missing names from voters list, illegal arrests among others.
Coming together under the banner #EqualCitizens, protests were held in Mumbai, Delhi, Bengaluru, Gaya, Dhanbad, Khalilabad, Mau, Azamgarh, Hyderabad, AMU, TISS, Gulbarga, Satara, and many others.


The campaign is a result of initiative taken by a number of Muslim professionals, academics, journalists and volunteers who have come together to launch the campaign as #VoteHamaraBaatHamari, which is an appeal to the entire political establishment to give space to the issues faced by the community.



One of the organizers of #EqualCitizen and Founder of Association of Muslim Professionals Aamir Edresy, said, "We don't want the right-wing forces to set our narrative, we want to set our own narrative and agenda, the people whom we vote should know that they have to talk about our issues. We are about 20% of the population and you cannot just isolate us. This is not only an appeal to the government it is also an appeal to the community members that they should come forward and speak out. We are not asking for anything that is not in the constitution, we are only asking for our constitutional rights".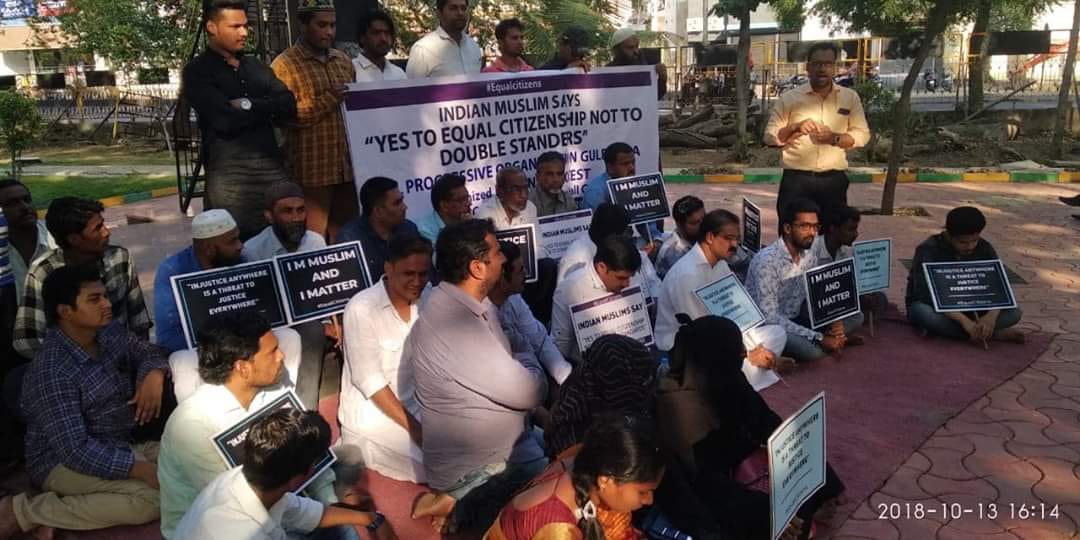 Describing the need for this campaign, political strategist Umar Siddiqui said, "Why is it that an elected government in Uttar Pradesh responds immediately to the outrage in the Vivek Tiwari fake encounter case and nobody, not even the opposition parties bat an eyelid when it comes to the Aligarh fake encounter. This is deliberate invisibilisation of the entire community and that's why it's time for assertion".
Student activist Fahad Ahmad, who was part of the protest in Mumbai said, "The main agenda of this protest is how should we assert the rights that have been granted to us by the constitution. This is not an anti-BJP campaign, this is a pro-constitution campaign, we are talking about the rights given to us by Dr. Ambedkar which talks about the social, economic and political equality…constitutional ethos cannot be denied whatever be the political situation in the country."
The campaigners believe these protests will help mobilize the community across India ahead of elections. Announcing its next step, the organisers will be launching a nation-wide drive urging voters to verify their names in the voter list ahead of the Lok Sabha elections 2019.
Apart from social media, the coordinators have even issued a free missed call service that will enable people to join the campaign – 80-100-200-40. (OK)