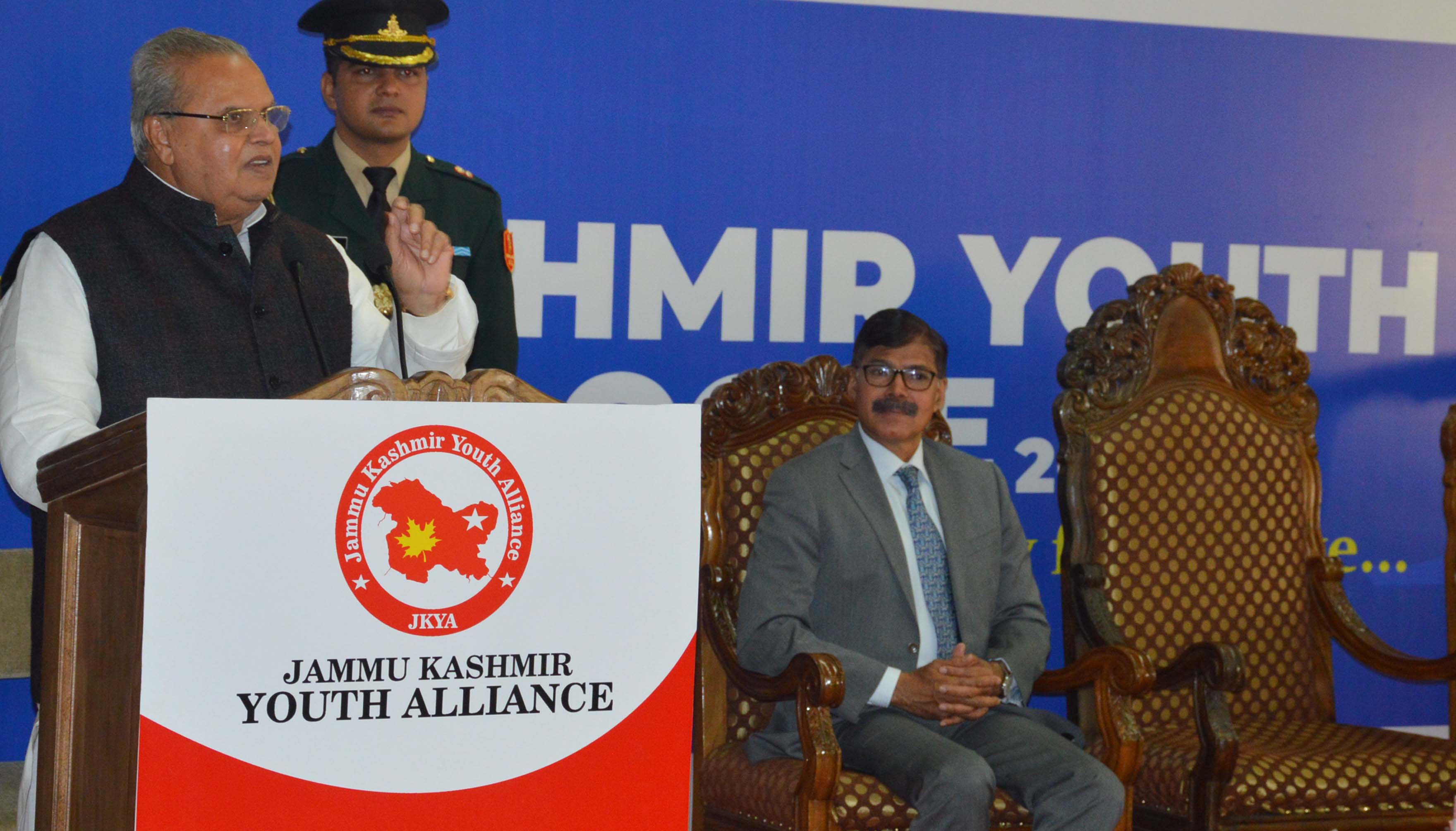 Srinagar, Oct 15 (Only Kashmir): Governor Satya Pal Malik Sunday said that the most important stakeholders in the peace process are Jammu and Kashmir's youth and it is essential to engage them regularly and effectively to give impetus to peace and development in state.
The Governor said this while speaking with the youth during an interactive session 'Kashmir Youth Dialogue' organized by Jammu Kashmir Youth Alliance (JKYA) at SKICC.



Advisor to the Governor K Vijay Kumar, Principal Secretary to the Governor, Umang Narula, Deputy Commissioner Srinagar Syed Abid Rasheed Shah, Patron JKYA Khalid Jehangir, members of JKYA besides a number of youth participated in the interactive session.
Addressing the gathering, the Governor said it is very important that the youth are given momentum in right direction to channelize their creative, intellectual and innovative energies and talents in a productive manner.
Conveying the commitment of Prime Minister Narendra Modi to ensure free and fair elections in the state, Governor Malik said that the students are torch bearers for emerging societies and urged the students to partake in the democratic process as leaders and as participants to shape the new future for the state.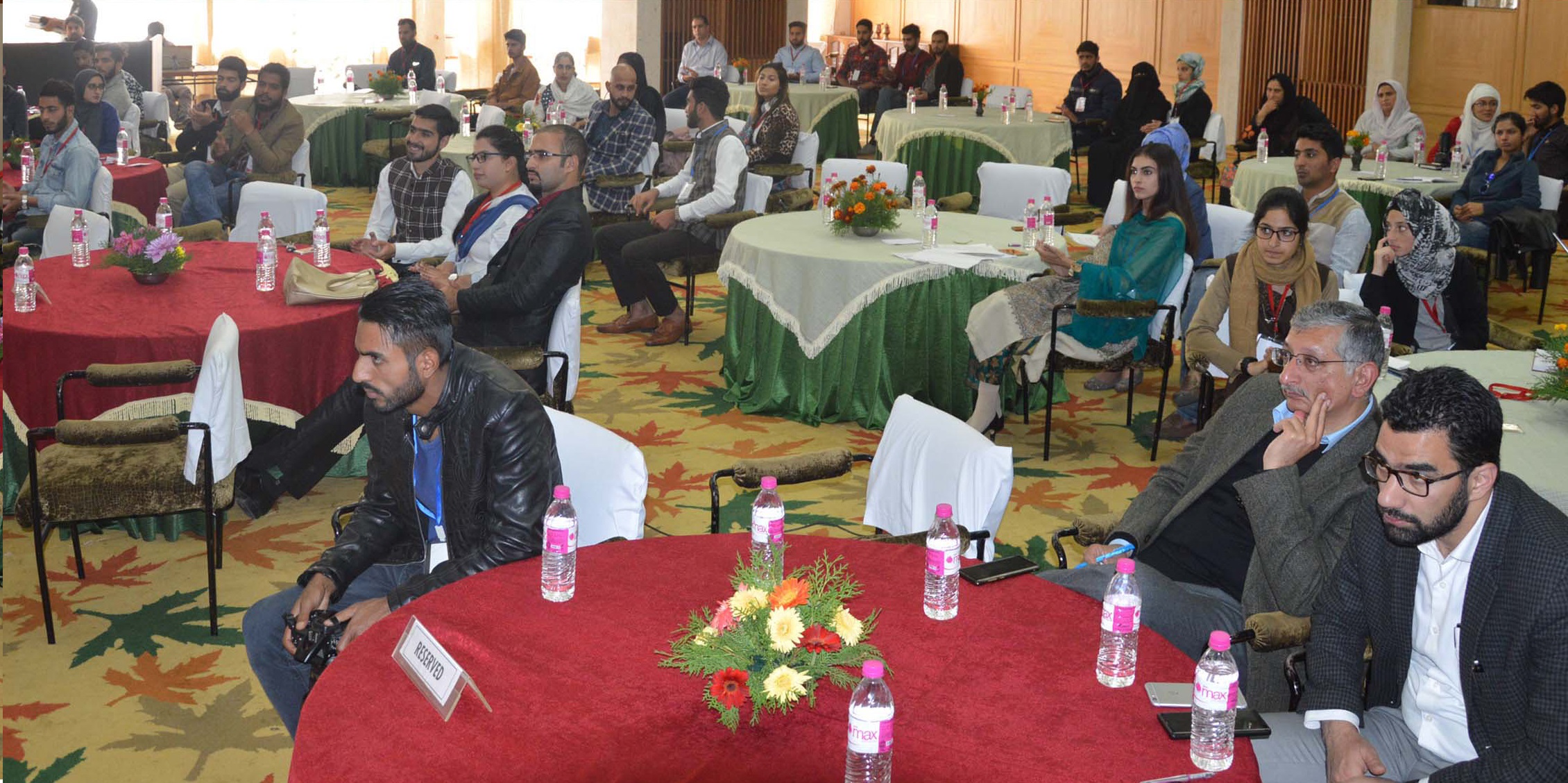 He assured full support of the state and central administration for the overall development of the State's youth.
The Governor also participated in one-on-one interaction with the youth during the session, in which youth put forth their grievances and concerns on a variety of subjects including state of education in J&K, especially Kashmir, where education is regularly hampered on account of bandhs and restrictions; delay in conduct of examinations and declaration of results by the Universities and other higher education institutions; lack of recreational options for youth; corruption and lack of accountability in the state; drug addiction; negative portrayal of valley by national media, etc.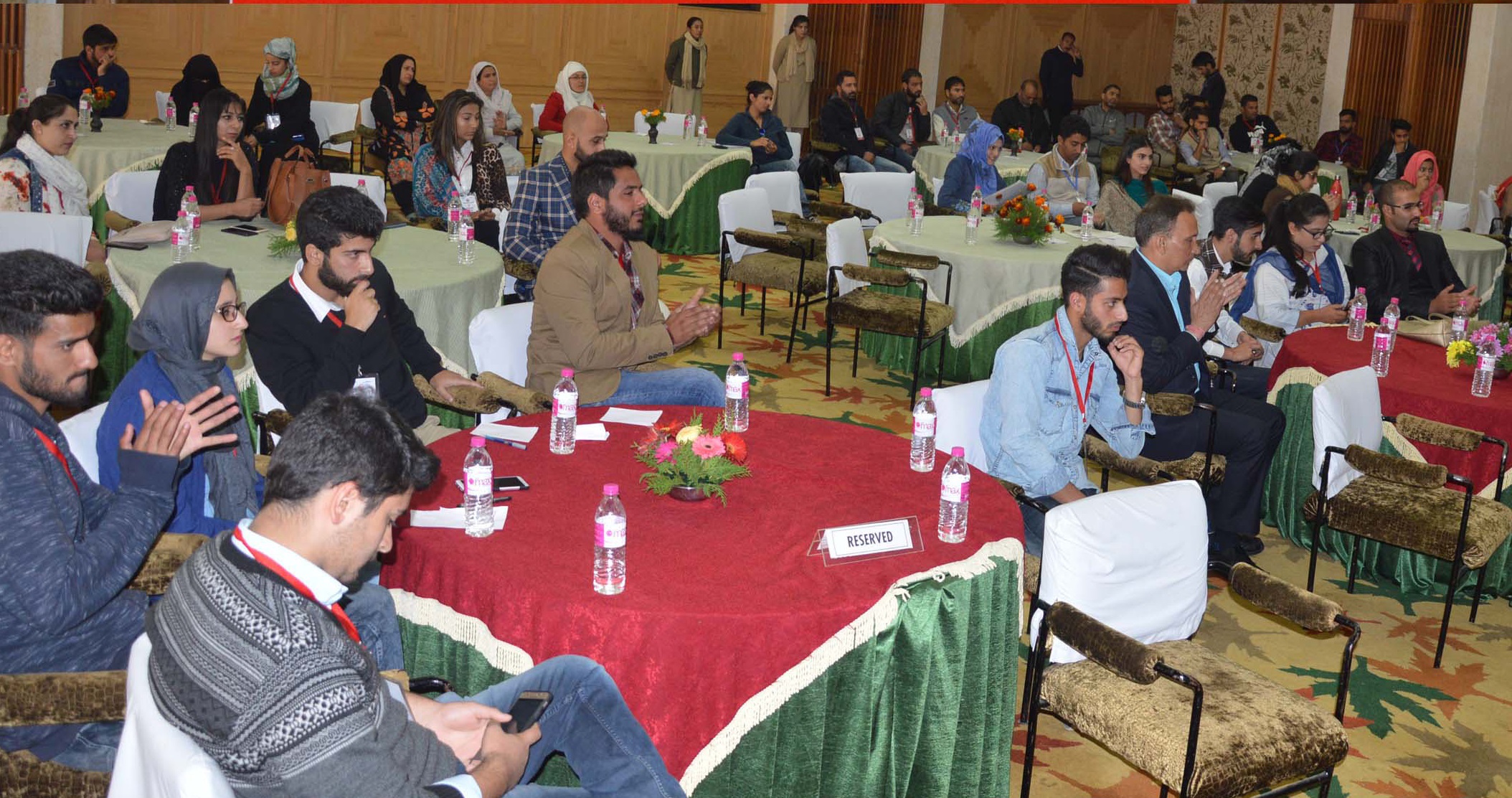 Addressing these concerns individually, the Governor informed the gathering that designated recreational spaces will be created and made available in localities across the State for youth to congregate productively. Further, to provide youth with proper launch platforms, there have been talks to host IPL matches in Kashmir, besides holding matches where local players are provided opportunities to compete with players of national and international repute, the Governor said.
To ensure the welfare of students from Jammu and Kashmir studying in other parts of the country, the Governor said that liaison Officers will be designated for areas having higher number of students from the State who will act as a point of contact in these states for the students to get their concerns presented and addressed.