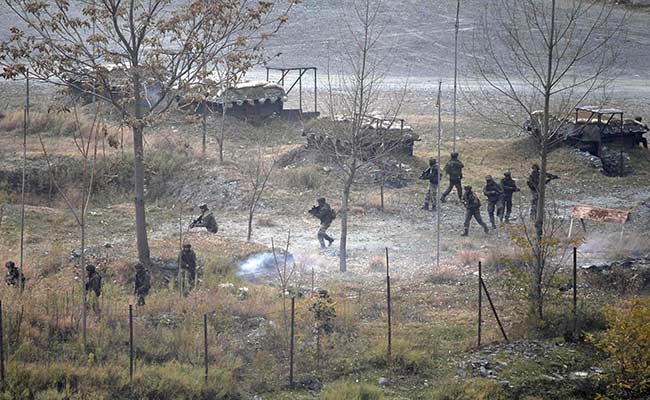 Srinagar, Nov 23 (Only Kashmir): Continuing its series of attacks on militants, government forces on Friday morning have killed six militants belonging to Lashkar-e-Taiba during a fierce encounter in Anantnag district of Kashmir. Unlike other encounters all the militants were not hiding in residential houses but in a forest of the area.
The operation was jointly launched by the army, Jammu and Kashmir police and CRPF in Sekipora village in Bijbehara, around 50 kms from Srinagar.
The slain include top Lashkar commander Azad Ahmad Malik @ Dada Malik, son of Nazir Ahmad Malik, a resident of Idgah Mohalla Arwani Bijbehara Anantnag; Unas Shafi Bhat, a Hizb recruit son of Muhammad Shafi Bhat, a resident of Takiya Maqsood Shah, Bijbehara; Basit Ahmad Mir, Lashkar recruit, son of Ishtiyaq Ahmad Mir, a resident of Pushwara Anantnag; Atif Nazar, a resident of Waghama Anantnag, a Hizb recruit; Firdaus Ahmad, a resident of Machpona Pulwama and Shahid Ahmad, a resident of Kawani Awantipora.
All the militants were killed without any collateral damage, a senior officer said, adding that it was one of the most successful operation in recent years.
Arms and ammunition, including INSAS rifles, were recovered from the spot, he said.
The police said that none of the government forces personnel was injured in the gun battle.
As a precautionary measure, authorities have suspended mobile internet services in Anantnag.
Three days ago, four militants were shot dead in a fierce encounter at a village in Shopian district.