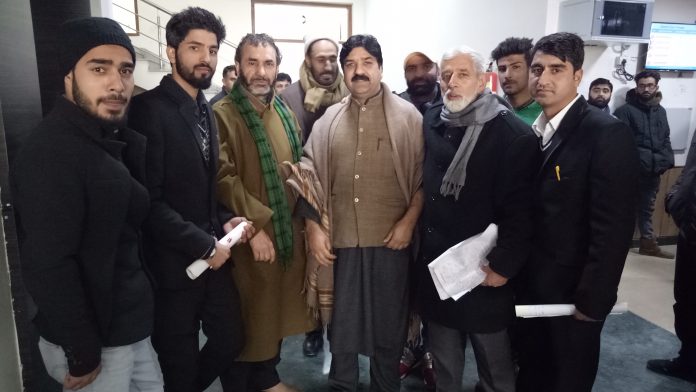 Srinagar, Nov 30 (Only Kashmir): District Court Srinagar on Friday acquitted Hurriyat leader and PPP Chief Engineer Hilal Ahmad War, JKLF (H) Chairman Javaid Ahmad Mir and other resistance leaders including Bashir Ahmad Tota and Jameel Ahmad War in 20-years-old case v/s the State of J&K.
The state had leveled a slew of charges including waging war against the state and challenging the writ of the state against War, Mir and others.
In a press release issues to Onlykashmir[dot]in, the acquitted leaders accused the state of framing the freedom-loving activists and leaders and using the judiciary as a weapon of war.



"The court acquits us in one case and the state administration is ready with another. The state administration, at the behest of its New Delhi bosses, frames us and employs trumped up charges against us which is often a far cry from reality," said War.
"New Delhi and the State have perennially been using the judiciary as a weapon against the peace-loving resistance leadership and the aim is to bully and silence us," said Mir.
War, Mir and others were represented by senior advocate Zahoor Qureshi, Advocate Ajaz Ahmad Dar and Advocate Urfee as defence lawyers.