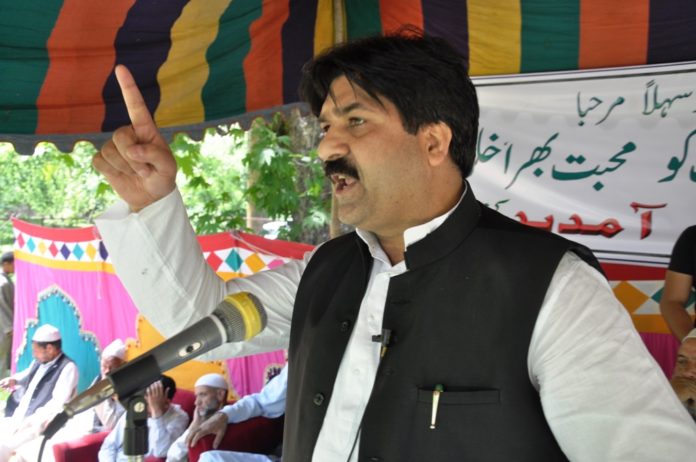 Srinagar, Dec 14: Senior leader of Hurriyat Conference and People's Political Party (PPP) Chairman, Engineer Hilal Ahmad War on Friday paid rich tributes to former Chief Commander of Hizbul Mujahidin Ghulam Muhammad Mir alias Shams-ul-Haq on his 25th anniversary.
"Shams -ul-Haq was not only a guerilla commander, he was a scholar, an icon and an institution in himself", said Mr. War.
While paying glowing tributes to Shams-ul-Haq, Engineer Hilal said "by sacrificing his life for freedom struggle, Shams-ul-Haq has conveyed a message that the Kashmiris will fight till the last child of Kashmir."
Mr.War reiterated his party stand that struggle for right to self-determination will continue till its logical end and no one will be allowed to compromise on the sacred cause.
"We salute Shams-ul-Haq and all other martyrs of Jammu and Kashmir who have been watering our pious cause with their blood, and we will remain indebted to Shams-ul-Haq" said War.