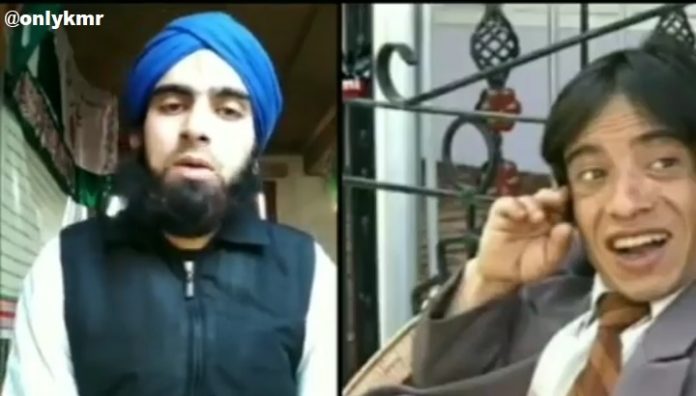 Only Kashmir News Desk
Srinagar, Jan 05 (Only Kashmir): Taking a strong note of the sacrilegious acts of one of the popular Kashmiri comedian Abdul Qayoom Badshah Khan, a religious cleric in a video has issued a decree 'Blasphemy Sentence,' against the former. The video wherein he issues the decree has gone viral on Social Media.



According to the Onlykashmir[dot]in monitoring desk, in a video in which Drama actor and Comedian Badshah Khan was seen 'affronting' one of the chapters of Holy Quran along with other men had gone viral on social media particularly on Instagram to which a religious scholar Moulana Asrar Attari taking strong note of it and issued a decree of 'Blasphemy Sentence,' against the comedian.



The cleric in the video also asked comedian to repent of his sins, besides, demanded him a public apology. Asrar Attari also appealed netizens to avoid making and watching of such videos which amount blasphemy in our religion.
Pertinently, Instagram and Tik Tok users are repeatedly appealed by the several religious scholars to avoid the making of videos which questions the modesty of the Kashmir's younger generation.