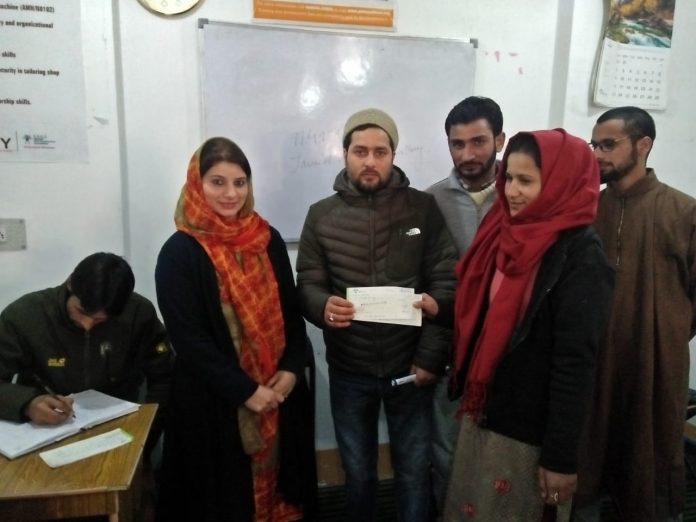 Srinagar, Jan 14 (Only Kashmir): Continuing its drive to reach the downtrodden youth of Valley, Bilal Parray, founder & chairman Jammu & Kashmir Development Foundation (JKDF) Monday organized an event at Ajaz International Computer Institute Nagbal in Central Kashmir's Ganderbal District where cheques were distributed among dozens of youth under various schemes of skill and education by the Ministry of Minorities.
The main focus of event was to pass on the benefits of various schemes from the government to the youth of the Valley and to emphasize the need for education and skill development of the youth.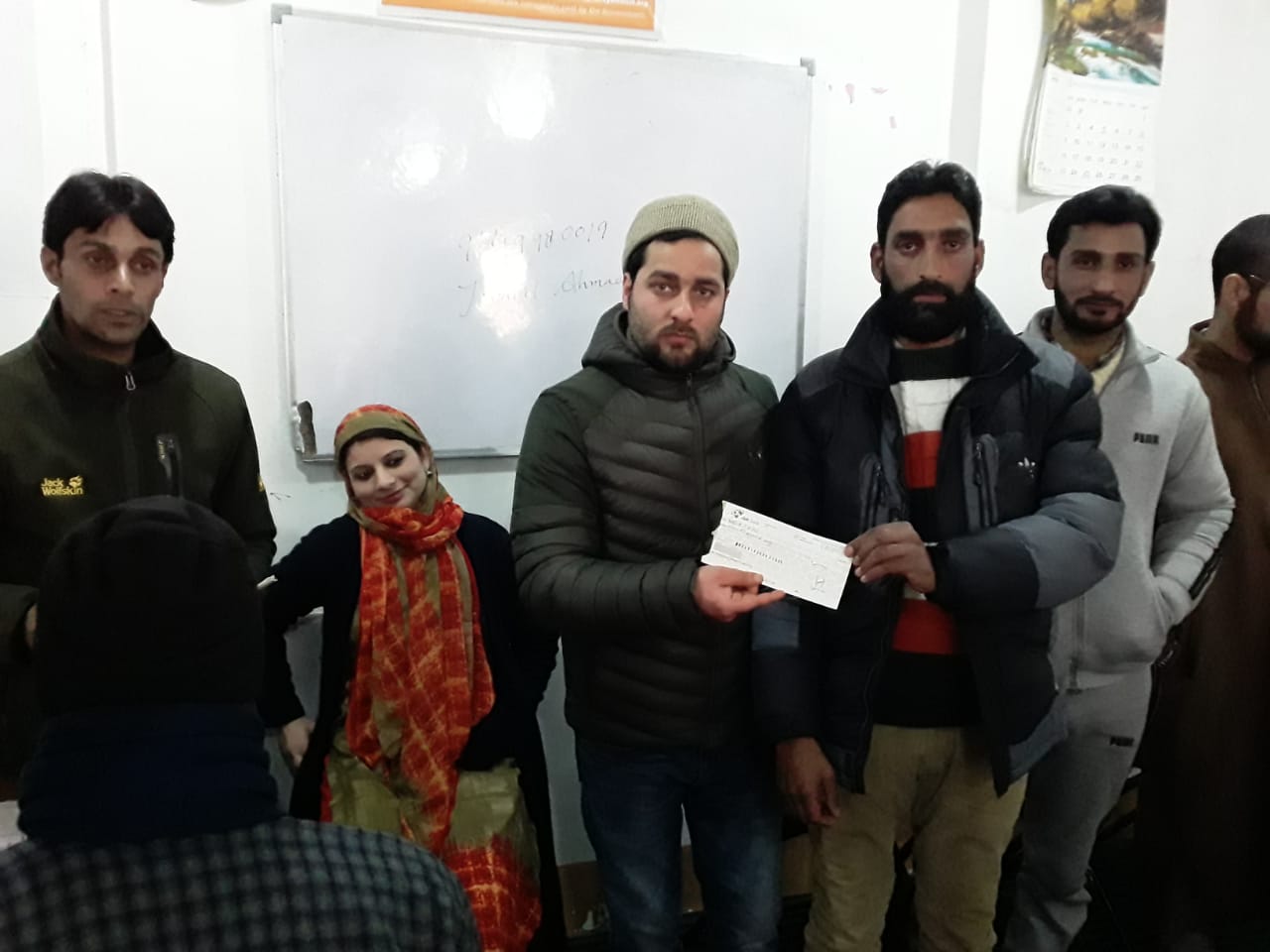 Besides, Bilal Parray, the event was participated by Javed Ahmad Tantray (General Secretary JKDF) Mudasir Ahmad Tantray (Organizing Sectary), Umer Ahmad (Co-odinater),Miss Sumaira , Aijaz Ahmad Chesti (Chairman AICIN Nagbal) and other dignitaries.
During the event, Bilal Parray stressed the educational and skill developments of the youth. The chairman JKDF believes that a well educated and skilled youth can better progress themselves for their successful career.
Bilal Parray on this occasion Launched New Schemes for Students to get benefit from it. He invites all youth from Kashmir to come forward and get benefited of these schemes.