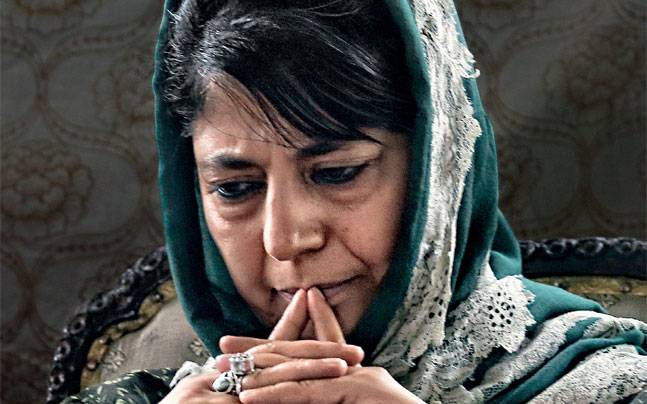 Respected Madam
For the last many days I have been observing that People's Democratic Party (PDP) is collapsing as the resignations of its party leaders are coming up like 'selling the hotcakes' and diverting towards other political parties. It gives me a reason to express my happiness from the core of my heart because you people completely ignored and did injustice with the Sikhs of Jammu and Kashmir state. Despite making a number of tall claims and promises during last year's assembly elections, but on ground the situation remains zero.
Though you had published your fragmentary promises done with Sikhs of J&K in your election manifesto, I am posting the picture of the manifesto with this letter, so that you get a reminder that what you promised to Sikhs on ground what are you doing? And now it stands clear that your manifesto was just a mere eyewash and a tactic to befool the Sikhs of J&K. Once you came to power and formed a government with BJP, I believe that the same manifesto was thrown into dustbin.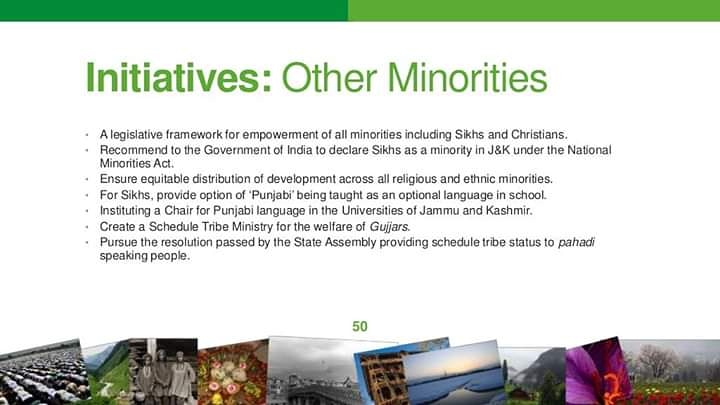 I remember that your leader late Mufti Mohammad Syed personally visited Gurudwara Shaib Barzulla Bhagat and interacted with Sikhs there. He then promised that their party will fulfill all the genuine demands confronted by the Sikhs of J&K but all those promises proved lull.
You have played time to time with the emotions of Sikhs in J&K. It is true that you have no time to discuss the problems faced by them because you haven't taken us seriously and you have been neglecting the community on all the fronts.
By penning down this letter, I want to ask Mehbooba Mufti and other leaders why don't have you no time for Sikhs of J&K State?
Aren't you considering them as your own people? Why this discrimination?
I want to ask to those Sikhs who are supporting Mehbooba Mufti and others leaders to rethink before supporting them. They never bothered about us. Now it is your duty to decide 'Koun Aap Ka Hai Aur Koun Nahi'.
In 2016, it was PDP-BJP government and we witnessed one of deadliest year in their regime because of six months of shutdown, curfew, and civilian killings on each passing. Also, there is so much of harassment of the youth taking place in the valley and now they are only finding gun as a solution. Promising Kashmir issue will be resolved since she joined her hands with the BJP, but the condition continues to remain worst than the before.
How long the people of my community will suffer only because of your ignorance and discrimination?
Thanks
Regards,
Pardeep Singh Dardi
Resident of Kashmir, belonging from micro-minority community of J&K state.