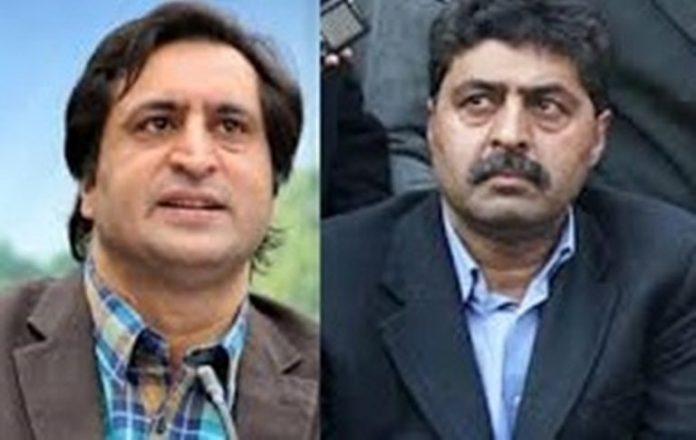 Only Kashmir News Desk
Srinagar, Jan 30 (Only Kashmir): The divided cadre of Jammu and Kashmir People Conference on Wednesday witnessed major developments within both the factions of the party with mainstream faction led by Sajad Lone adopting "apple" as its party symbol, while as separatist faction of Peoples Conference led by Bilal Lone citing the reasons of confusion changed its name to Jammu and Kashmir Peoples Independent Movement.
"Apple will be the symbol of JKPC. A symbol of economic power," Bilal Lone took to Twitter to announce it on Tuesday night.
"My thanks to Mr Abbas Wani ex MLA Gulmarg. He conceptualised Apple as our party symbol. His idea that our symbol should signify economic power," Lone added.
Meanwhile, Bilal Lone in an event organized at Hurriyat Office Rajbagh Srinagar amid the presence of hundreds of workers changed the previous name of his party Peoples Conference to Jammu and Kashmir Peoples Independent Movement.
Apple will be the symbol of JKPC. A symbol of economic power. My thanks to Mr Abbas Wani ex MLA Gulmarg. He conceptualised Apple as our party symbol. His idea that our symbol should signify economic power.

— Sajad Lone (@sajadlone) January 29, 2019

Speaking on the occasion, Bilal said the party under its new name will strengthen the APHC and the hands of Mirwiaz Umar Farooq on all fronts. He said that his priority was to carry forward the mission of his father Abdul Gani Lone which pursued throughout his life till the last minute of his martyrdom.
Expressing full faith in the Hurriyat Conference and its leadership, Bilal Lone said to change the name of his party was taken after taking workers into confidence.
Pertinently, as per the Onlykashmir[dot]in monitoring desk, Peoples Conference was founded by Late Abdul Gani Lone in 1978, after the founder's assassination on 21st May 2002 during a rally in Eidgah Srinagar his one of the two sons Sajad Lone parted ways from separatist politics and joined mainstream and in the 2009 Indian general election he unsussesfully contested for Baramulla parliamentary seat. Later in 2014, People's Conference won two Assembly seats in the 2014 Jammu and Kashmir polls. While as Bilal Lone followed his father political ideology and remained part of Hurriyat Conference. (OK)