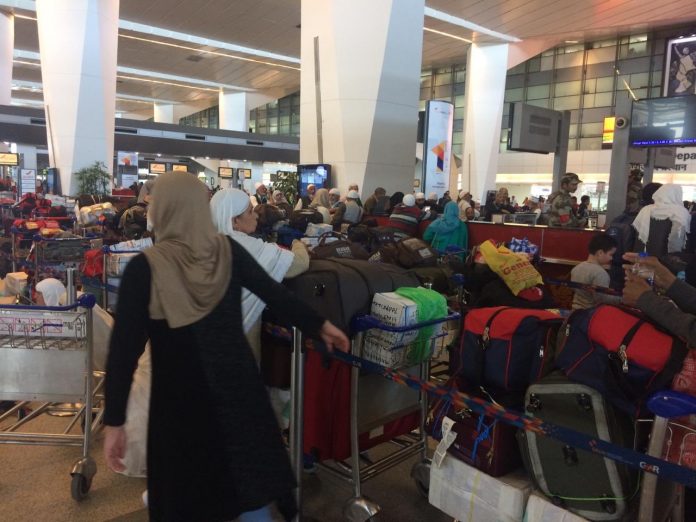 Srinagar, Feb 08 (Only Kashmir): With authorities paying no heed to their miseries, hundreds of Kashmiri Umrah passengers including women, elderly and children after travelling from Jeddah-Srinagar via Delhi are stranded at Indira Gandhi International Airport due to the cancellation of flights following the heavy snowfall in Valley.
A stranded passenger while talking to Onlykashmir[dot]in, stated that he along with her aged parents are stranded from the last two days, adding, despite the assurance of the airport authorities no steps are being taken to address the issues.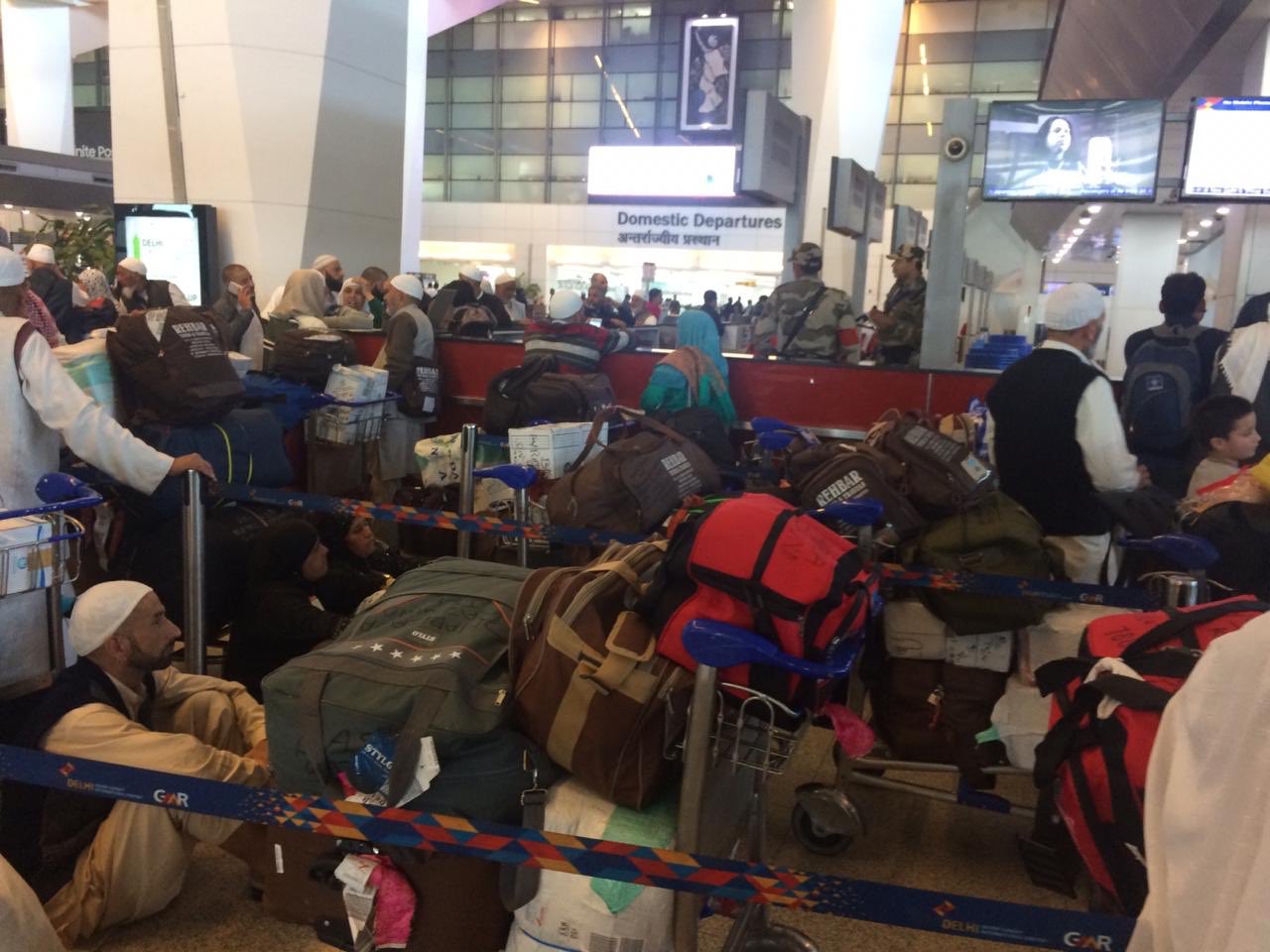 "Around 100 Kashmiri umrah passengers including women and elderly traveling from Jeddah-Srinagar via Delhi being played around since yesterday by @airindiain. They're called to airport in the morning and now being turned away. @jandkgovernor @MoCA_GoI please intervene," tweets Muhammad Tauseef, a local whose family is also stranded.
Around 100 Kashmiri umrah passengers including women and elderly travelling from Jeddah-Srinagar via Delhi being played around since yesterday by @airindiain. They're called to airport in the morning and now being turned away.@jandkgovernor @MoCA_GoI please intervene. pic.twitter.com/qDCmNwXByP

— Touseef (@Akhmakh_kaeshur) February 8, 2019

Earlier, former Chief Minister Omar Abdullah took to micro-blogging site Twitter stating "I just spoke to the Advisor to the Governor Jb Khursheed Ganai. I've requested him to instruct the Resident Commissioner in Delhi to immediately intervene to assist the pilgrims stranded in Delhi."
Meanwhile, Hurriyat (M) Chairman Mirwaiz also took to the Tweeter stating, "Deeply concerned that hundreds of people are stranded on highways, airports due to inclement weather, facing a lot of hardships, scores of Umrah pilgrims also stranded in Delhi having been asked to stay there till Feb 18 by airlines providing no assistance. Since there are no arrangements in place by the authorities I appeal to people in J&K /Delhi / highway to help the stranded travelers, pray to Almighty that those trapped in snow are rescued safely."