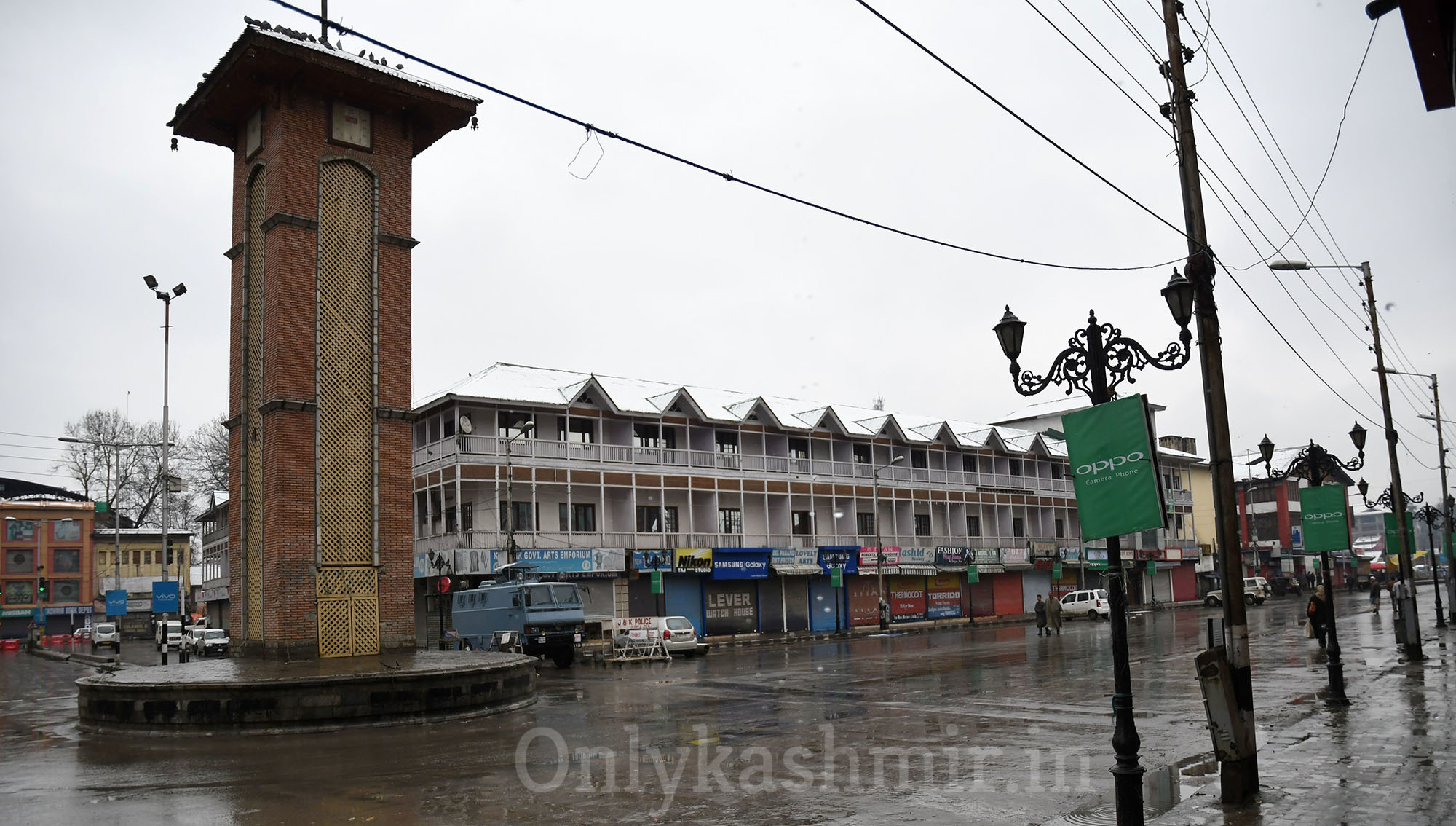 Srinagar, Feb 09 (Only Kashmir): A complete shutdown is observed in length and breadth of Kashmir valley to mark the 6th anniversary of Muhammad Afzal Guru, convicted for his 'alleged' role in the 2001 Indian Parliament attack and was hanged secretly and buried on this day in 2013 inside the New Delhi's Tihar Jail.
Shops, public transport, and other business establishments are closed with government imposed strict restriction in parts of capital city Srinagar including Downtown and Maisuma to avoid any law and order problem. Most of the pro-freedom leaders including Syed Ali Geelani, Mirwaiz Umar Farooq, Muhammad Yasin Malik, Engineer Hilal Ahmad War, Javaid Ahmad Mir, and others had either been kept under house arrest to thwart protests.
The call of the shutdown was given by Joint Resistance Leadership (JRL). They have also called for a strike on Monday demanding the return of mortal remains of Maqbool Bhat, founder of the JKLF, who was also hanged in the same prison on 11 February 1984.
Pertinently, the normal life in Kashmir remains continues out of gear this week following the heavy snowfall with roads closed, supplies shrinking and hundreds stranded.