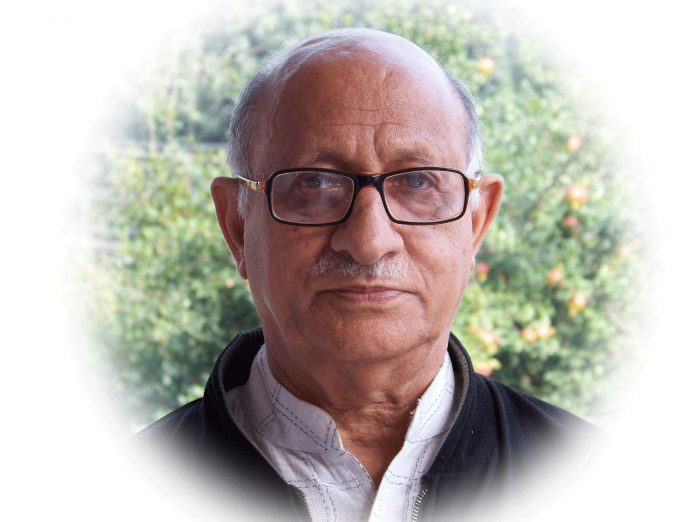 Srinagar, Mar 28: Rich tributes were paid to renowned Journalist and author Tahir Muzter on his 6th passing away anniversary. A meeting of Jammu and Kashmir Young Journalists Association chaired by Bilal Bashir Bhat was held at office of the Onlykashmir[dot]in Lal Chowk Srinagar.
The participants recalling the contribution of Tahir Muzter in journalistic field termed him as an inspiration for many budding Journalists of the Valley.
While recalling his memories with late Tahir Muzter, Bilal Bashir Bhat, Owner and Editor-in-Chief Daily Srinagar-e-Jung and News Portal Onlykashmir[dot]in said "Tahir Muztar was talented and respected member of media fraternity of Kashmir," he said and added Muzter was a mentor to young journalists and authors and a fountain of wisdom to his colleagues.
Tahir Muzter was a well-known journalist of Jammu-Kashmir, who also penned poetry. He edited "Aahang", Salsabeel and Political Times apart from daily Chinar and Nawa-e-Subh. Due to his political acumen, he had been political secretary to the then Chief Minister Farooq Abdullah.
The first collection of Tahir Muztar's poems "Neelaam Ghar" was released in Jammu in 2000 under the aegis of Jammu-Kashmir Urdu Forum and Rasa Javidani Memorial Literary Society. Airing his views on "Neelaam Ghar", Prof Jagannath Azad writes, "Tahir Muztar has invented a new form of poetry by amalgamating Azad Nazm, Nasri Nazm, Nazm-e-Muarra and metered poetry (Paaband shairi)." Tahir Muzter's poetic journey is still on. He had done a lot of work for television as well.
During his last stage of life Tahir Muzter he authored 2nd prose poem collection "Lahoo Lahoo Kashmir' was released after his demise on 08 July 2013 at an impressive function organized by the Jammu and Kashmir Urdu Academy (JKUA).
Tahir Muzter passed away for heavenly abode on Wednesday 27 March 2013 due to heart attack.