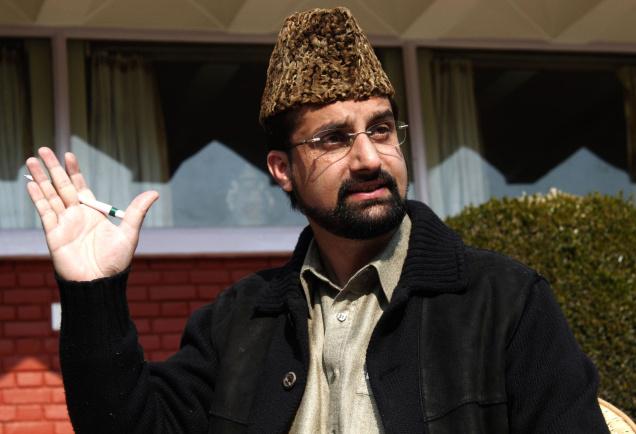 Srinagar, Mar 03 (Only Kashmir): Hurriyat (M) terming the forthcoming parliamentary election in Kashmir a 'futile exercise' said people need to stay away from this as it can in no way help in resolution of the basic issue of Kashmir.
Reiterating that the lingering Kashmir issue is a political and human problem that needs to be resolved in its historical perspective for lasting peace in conflict torn Kashmir and the entire region, Hurriyat (M) said that massive repression that has been unleashed on ground against people.
APHC said that people and APHC leadership have repeatedly been urging New Delhi to resolve the Kashmir issue peacefully through dialogue among the stakeholders including India Pakistan and the people of entire J&K. But instead after the February 14 incident repression has increased a policy of banning political and socio religious organizations and arresting leadership and activists of these parties under draconian PSAs and shifting them to outside prisons, and using NIA and ED to harass and intimidate the resistance leaders and their family members. Kashmir has been converted into a military garrison and an atmosphere of fear has been created to intimidate people and choke them.
On the other hand there is an all out attempt to tinker with article 35A and 370 to change the demography of the state and its disputed character. It is people's strong resistance that is preventing the rulers from undoing it.
APHC said under such circumstances when repression is an all time high there is an atmosphere of fear and suffocation, parliamentary elections are being held which is an exercise in futility as holding these elections will in no way bring any relief to people or help in resolution of the dispute or change the reality of repression on ground. Instead there should be efforts to speed up the resolution of the dispute by pushing all parties to a table for dialogue.
The leadership said that at a time when leadership has been lodged in jails and confined to their own homes, every segment of society has to play its part to contribute towards the Kashmir struggle by remaining steadfast and united. People have to have faith that their supreme sacrifices and patience will In Sha Allah be rewarded as there is no other option other than resolution of the lingering issue.