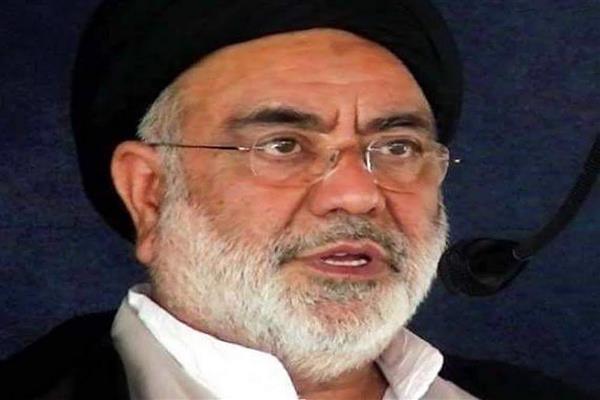 Srinagar, April 14 (Only Kashmir): The Jammu and Kashmir's one of the top Shia cleric and member of Syed Ali Shah Geelani led Hurriyat faction Aga Syed Hassan Almosvi Alsafvi was detailed on Srinagar international Airport along with ₹ 1,450,000.
Aga Syed Hassan Almosvi Alsafvi who also holds the charge of president Anjuman-e-Sharie- Shian, according to the reports, was detained on Sunday by the income tax department at Srinagar airport along with Rs 14.5 lakh INR.
Reports said Aga has been taken to Police Station Humhama along with currency for further verification in the matter. Before his detention Aga had arrived at Srinagar Airport after concluding his Delhi visit.
Earlier two months back the National Investigation Agency (NIA) also raided the residence of Aga Syed Hassan Almosvi Alsafvi in Budgam.