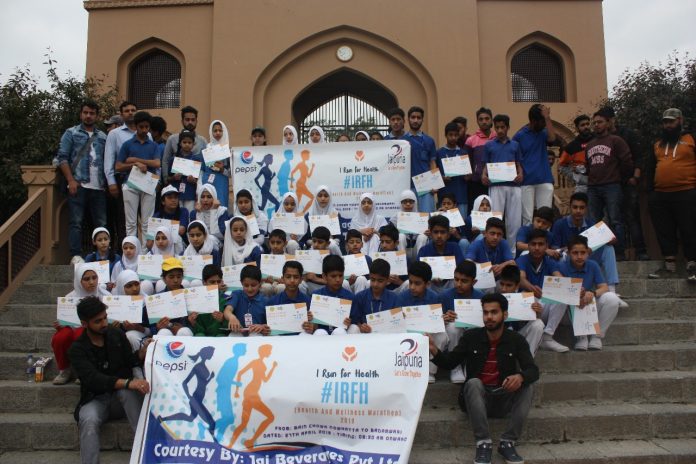 Only Kashmir News Desk
Srinagar, April 27: Kathi Junction Downtown and Chinar Events Saturday organizes Downtown's 1st Marathon Namely "#IRFH (I Run For Health) Health And Wellness Marathon 2019" in which over two hundred schools different Schools participated amid sporting spirit.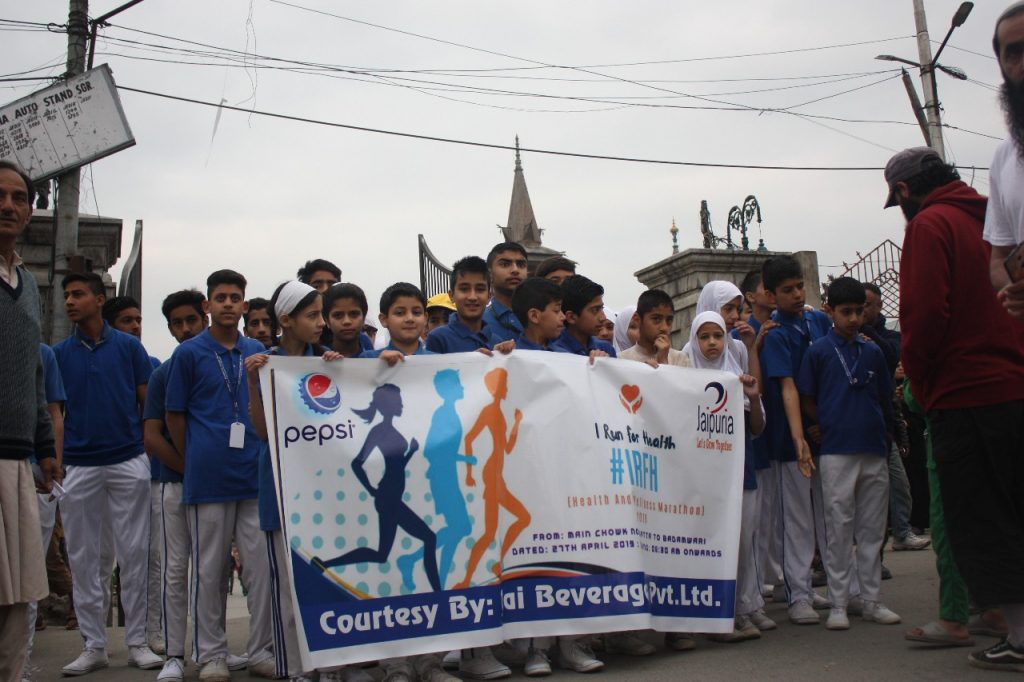 The Marathon started from Main Chowk Nowhatta to Badamwari was flaged off by Mr. Sheikh Ghulam Hasaan head of sales valley PEPSI.
Mr. Abrar Malik one of the organizers, while talking with media on the occasion said, Downtown being the most effected zone of the onging political uncertainty students also show much passion to participate in such events which reflects their sporting excellence.
Pertinently, the event was supported by different NGO's And Organizations of downtown area.
The participants expressed pleasure to attend the event and said such practices should continue in future.