News in Columns Corner
A week in Kashmir: the news stand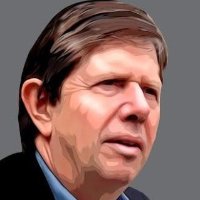 Only Kashmir| Andrew Whitehead | 01 April 2017
There's no shortage of newspapers in Srinagar. The newsstands are crowded with daily papers, most of them local. I usually turn to the Rising Kashmir first – but on the last two mornings it has been (I was told) sold out, even on the stand close to the newspaper's offices.
The Rising Kashmir claims a circulation of approaching 50,000 and the Greater Kashmir has still greater reach. A few of the English language papers have tiny circulations, and are probably a means of raking in government advertising revenue – but several are clearly well written and well produced.
The Urdu language press, I would guess, sells still more strongly. And there's one daily in Kashmiri – a language which is not widely used in print – that sells a few thousand copies, though production is complicated by the need for some of the typesetting to be done by hand.
Kashmir's newspapers have been bullied and shot at by both sides through almost thirty years of insurgency. Last year, all papers were closed down for a few days as Indian security forces grappled with the mass protests following the killing of Burhan Wani, an immensely popular armed separatist leader. A former BBC colleague described those protests as an 'uprising'. At other times, threats and acts of violence by armed militant groups has also sought to sway what the papers print, and what they leave out.

By and large, Kashmir's press has been one of the few areas of public life to emerge with credit from the years of turmoil. The papers give voice to Kashmiri sentiment, and allow debate about both political and social issues, in a way that conventional politics has not proved able to do. That's quite an achievement.
While I have been here, the papers have been preoccupied by an incident earlier in the week that says a lot about attitudes in Kashmir. Indian security forces got word that one or more armed separatists were hiding in a village not far from Srinagar. They placed a cordon around the location. Local youngsters started throwing stones at the troops in an attempt to break the cordon to give the militants a chance to escape. Three local boys were shot dead; a militant was also killed.
Young Kashmiris throwing stones at Indian troops and police is nothing new. Stone throwing not simply out of anger but to frustrate Indian security forces in an armed 'encounter' – in local parlance – against armed separatists is something new.
In the words of an elderly Kashmiri woman who has no great sympathy for armed separatism: in the 1990s young Kashmiris were angry and afraid – now they are angry and fearless. The Indian government, which so clearly gained the upper hand against the militants in military terms, needs to consider how to address Kashmiri grievances before this new assertiveness takes a more violent turn.
The author is a London based Journalist working for BBC, and frequently visits Kashmir to cover conflict related stories. The above article was first published in his personal blog and republishing here after his consent.
Discussion