News in National,Spotlight,World Watch
America's mediation offer: India rejects, Pakistan welcomes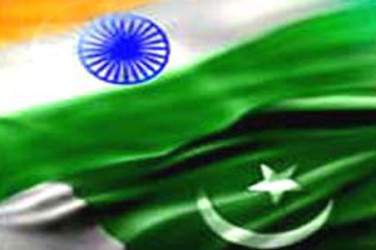 New Delhi, April 06 (Only Kashmir): In a major significant development Pakistan has welcomed the US ambassador to the United Nations Nikki Haley's offer to mediate in facilitating talks between New Delhi and Islamabad, however, India rejected the offer, saying the outstanding issues between the sub-continental neighbours should be sorted out bilaterally.
"The government's position for bilateral redressal of all India-Pakistan issues in an environment free of terror and violence hasn't changed," the Indian government said.

India sought to underline that international mediation, if at all, must concentrate on getting Pakistan to act against terrorism and enforce the rule of law in keeping with international norms. " We of course expect the international community and organisations to enforce international mechanisms and mandates concerning terrorism emanating from Pakistan, which continues to be the single biggest threat to peace and stability in our region and beyond," said MEA spokesperson Gopal Baglay.

Meanwhile even as India rebuffed the suggestion, Pakistan has welcomed the US' offer to help de-escalate tensions between New Delhi and Islamabad.
"Any positive role that the US plays in bringing peace and stability in South Asia can serve the region well," Pakistan's envoy to the US, Aizaz Ahmad Chaudhry, said.
"It's absolutely right that this administration is concerned about the relationship between India and Pakistan and very much wants to see how we de-escalate any sort of conflict going forward," Indian-origin Haley said while addressing a news conference in New York.

Interestingly, the early days of US administrations have often seen some friction on issues like India-Pakistan and J&K before things settle down. At the start of his first term, President Barack Obama named Richard Holbrooke as a pointsman for Pakistan, Afghanistan and Kashmir before dropping the "K word".
Earlier, Bill Clinton called Kashmir one of the most dangerous places on earth before correcting what had been a long standing pro-Pakistan tilt by asking Islamabad to respect the line of control in the Kargil war.
Discussion