News in Feature
An open Letter to CEO Lenskart.com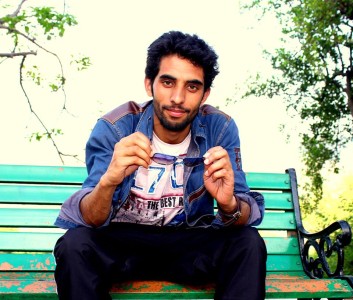 Dear Esteemed Sir,
At the onset, accept my warm regards. With the modem of Onlykashmir.in the leading news portal of Jammu and Kashmir, it gives me immense pride and joy to be part of this great organization which has a short but very colorful and exciting history. Founded in 2010, By your esteemed personality, despite being a Microsoft 'techie', who had left the green pastures of USA, to make a positive difference. It is only your passion, determination which has made Lenskart the fastest growing eyewear business in India.
Drawing lessons from your zest, I despite harsh situation at my native land 'Kashmir' and a closed national highway had to walk hundreds of miles to attend the interview of 'Lenskart' which is not a simple name for me but my dream since long. After qualifying the interview my dream has taken a practical joyous shape with my pledge to serve with full fervor this great name.

Today , With a rapidly growing business reaching out to over 1,00,000 customers a month via a unique combination of a strong online business as www.lenskart.com and in uniquely designed physical offline stores, as well as a first of its kind 'home eye check-up' service, 'Lenskart' is revolutionizing the eyewear industry in India, but unfortunately in our Kashmir there are no 'Lenskart' stores despite masses facing severe eye problems due to pellets fired to control uprising, the pellets and stones are causing havoc and drastically effecting the most soft part of human body i.e. eyes. The option of e market is limited in Kashmir as courier and Internet services remain often disrupted. So it is a burning need to have dedicated 'Lenskart' opened up in Kashmir which will benefit the company as well as the people.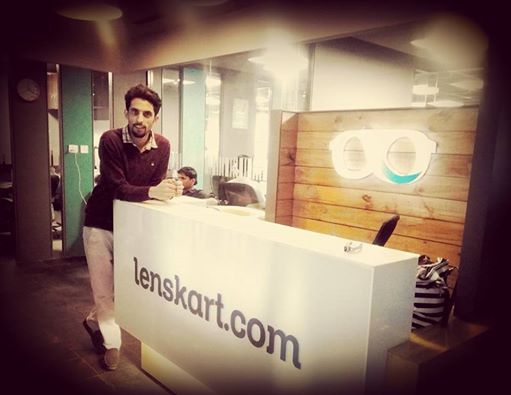 Offering the best quality products at affordable prices helped us grow more than 200% in the last 2 years and we are among the top 3 optical businesses in India today. From servicing 30 customers per day to more than 3000 today, we have come a long way. Our commitment to consumer satisfaction and innovative technologies has given us tremendous support from those who believe in our cause.1/3rd of our population need glasses, but due to lack of access to proper facilities are not having them,So let us make the beautiful valley of Kashmir the part of our success story.
I hope you would have been well aware of the pain, tor-mentation caused to eyes due to pellets and other lethal/non-lethal weapons used in Kashmir since 2010. In the recent agitation of 2016 Insha Mushtaq, a small kid became the huge symbol of all this with the shinning kid from South Kashmir lost her both eyes to pellets. Scores, have been blinded which has led to humanitarian crisis, it is a call of humane duty of 'Lenskart' to provide the services which will be akin to providing water in a thirsty Desert. Lenskart shall participate in easing human pain in Kashmir and considering the great odyssey of ours it seems not impossibility.

"It is said that humanity is above everything whether it be religion, business, caste, color or creed. It is only humanity which assures universal brotherhood, when some nefarious element for petty interests leaves no stone unturned to distort this magnanimity. This open letter with full of warm regards and high hopes should be treated on the basis of humanitarian considerations, because I belong to a piece of land, where one can easily feel the humanitarian crises, i.e. Kashmir."
The deadly pellets have maimed young people in Kashmir, blinding hundreds. The victims are being forced to travel to far away cities of Hyderabad and Chennai for their eye treatments, due to lack of advanced facilities in the valley. The poor and down trodden are worst victims of this carnage as it is proving expensive for them to get treatment outside valley, which is mostly unaffordable for large sections of people.
I'm witness to the fact that some unconscionable merchants lacking the humanity see it as an opportunity of money minting, At such situation, it is a call of humane duty to Lenskart.com to participate in easing the human pain in Kashmir and considering the great odyssey of ours it seems not an impossibility by launching a maiden showroom in Kashmir which probably will become a reason to shine our business more.

I as an employee of this great initiative am hopeful to take this mantle forward in right direction and make you all proud. As they say first impression is last impression, so is here, as I came to know about my Trainer; Vinay Sir, the person who has represented India around the globe, Tarun Sir; More than a trainer is simple, down to earth, brotherly human being and always helpful. In my brief stint in the organization I have interacted with the best of minds, who see the 'Lenskart' not only as a business Initiative
but as a means to serve the people.
God bless us all.
With high regards
Syed Tajamul

Discussion