News in Behind The News,Spotlight
And Protest Calendars also succumbs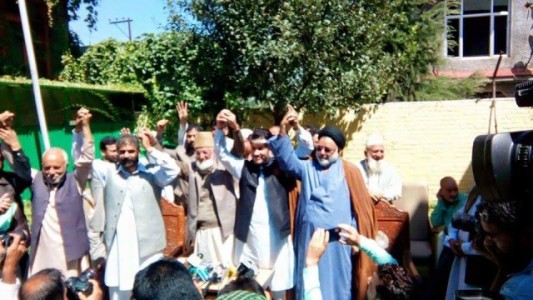 Only Kashmir | #OnlyKashmirBehindTheNews | 16 March 2017
Srinagar, Mar 16 (Only Kashmir): As the ruling dispensation of Jammu and Kashmir sound the bugle of by-poll parliamentary elections in Kashmir, the separatist leaders unlike last nine months avoided to issue a fresh calendar of protests, clearly indicating the wider gaps between the Joint 'resistance' leadership. This unexpected move by the joint leadership coincidentally came at a time when a minor girl of North Kashmir was killed after she was hit by a "stray bullet" during an encounter.
Political pundits while taking to Onlykashmir.in said that the cracks within the joint unity emerged only after the news regarding the grandson of Syed Ali Geelani's appointment in government service came into light. The final nail in the coffin of calendar politics was put on 27 February wherein a protest calendar was issued via email till March 15 with a maximum relaxation of 14 days.
The reasons for toning down the protest calendars may be out of our minds, but time demands to think of all those who lost their lives, who got maimed and who are currently becoming the glory of Jails. (OK)
Discussion