BJP picks Bihar Governor to be NDA candidate for President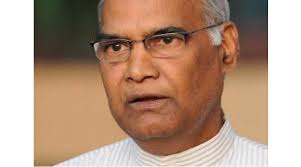 New Delhi, Jun 19 (Only Kashmir): The Bharatiya Janata Party announced that Bihar Governor Ram Nath Kovind would be the National Democratic Alliance's candidate for president, reported ANI. He was former president of the BJP Dalit Morcha.
Earlier in the day, the BJP had held a Parliamentary Board meeting to decide its candidate for the 2017 Presidential elections.
The meeting was held at the party headquarters in New Delhi, and chaired by Prime Minister Narendra Modi. BJP President Amit Shah said after the meeting that Kovind would be the NDA candidate.
Discussion