News in Behind The News
Break the Line #OnlyKashmirBehindTheNews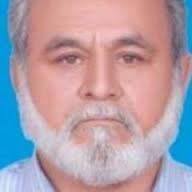 Only Kashmir | Syed Hameed Shaheen Alvi | 27 March 2017
Kashmiris living on both sides of India and Pakistan are much fearful to talk to one another; such is terror foisted upon them that even the Srinagar and Muzaffarabad rulers can't date communicate with each other; Germans were divided but they used to meet without restrictions; Koreans are divided by South Korea has 136 functional factory units in North Korea.
What type of situation of division in Jammu and Kashmir exists? We plead, make Line of Control most secure, modern, glassy to so that every ant appears on the screen and then for God's sake allow people for intra-Kashmir travel; the present imposed situation seems something permanent network.
The US who calls the world shots is requested to have both Kashmirs open to all: Kashmiris; an international diplomatic tourism should also be started on Islamabad-Muzaffarabad-Srinagar highway; let the poor population along this highway earn their bread from modern tourism; or let the Kashmir tourism on 90-year lease to UNO. Unless something tangible is taken, the economic fate of Kashmiris on either side would stay that of a bent-down beggar.
Discussion
One Response to "Break the Line #OnlyKashmirBehindTheNews"